Playable Covenant Races
I wanted to create a thread to discuss the possibility of playable covenant races. In this thread I'll list possible options for each covenant along with classes and abilities. Feel free to add additional ideas.
Why would the covenant races be a good playable option for players?
First, their models are amazing. It's unfortunate when new races are created, with a variety of options, but aren't accessible for players. Some of these races would fulfill the fantasy of playing a Fae related race, vampires, and/or angels. Allowing these races to become playable shouldn't require much work since they are already built on skeletons/rigs from current, playable races. Lastly, Blizzard has stated they are open to incorporating additional races if they align with the direction the story is heading. Since the Shadowlands expansion is ending, hopefully we visit these races again in the future as we have with others. There is so much potential here, and it would be a shame if they aren't incorporated back into the story down the road.
Lore-wise, these races could easily become involved with our realm if their leaders task a small group from each covenant to help aid Azeroth, and protect the Shadowlands on the outside. This would keep history from repeating itself since some of the Shadowlands' problems came from our realm. We also have the situation of cosmic forces invading parts of the Shadowlands, like the void. The covenants could also aid us as we try to keep these forces at bay; protecting our realms.
If the covenant races do become playable, ideally they should remain neutral since both factions are helping them out, and races from both factions make up part of their ranks. We already have 3-4 races on both factions that are either the same thing, or look very similar. Additional neutral races aren't going to change anything in this regards.
Browse through this discussion to see additional pictures of options, fan art, and some self-created customization!
The Covenants:
Kyrian
For this covenant, the Kyrian and Forsworn are the most likely possibility. Hopefully we could choose to be either an ascended or aspirant.
https://www.gamelooting.com/media/image/product/27517/lg/en-world-of-warcraft-covenants-covenant-campaign-kyrians.png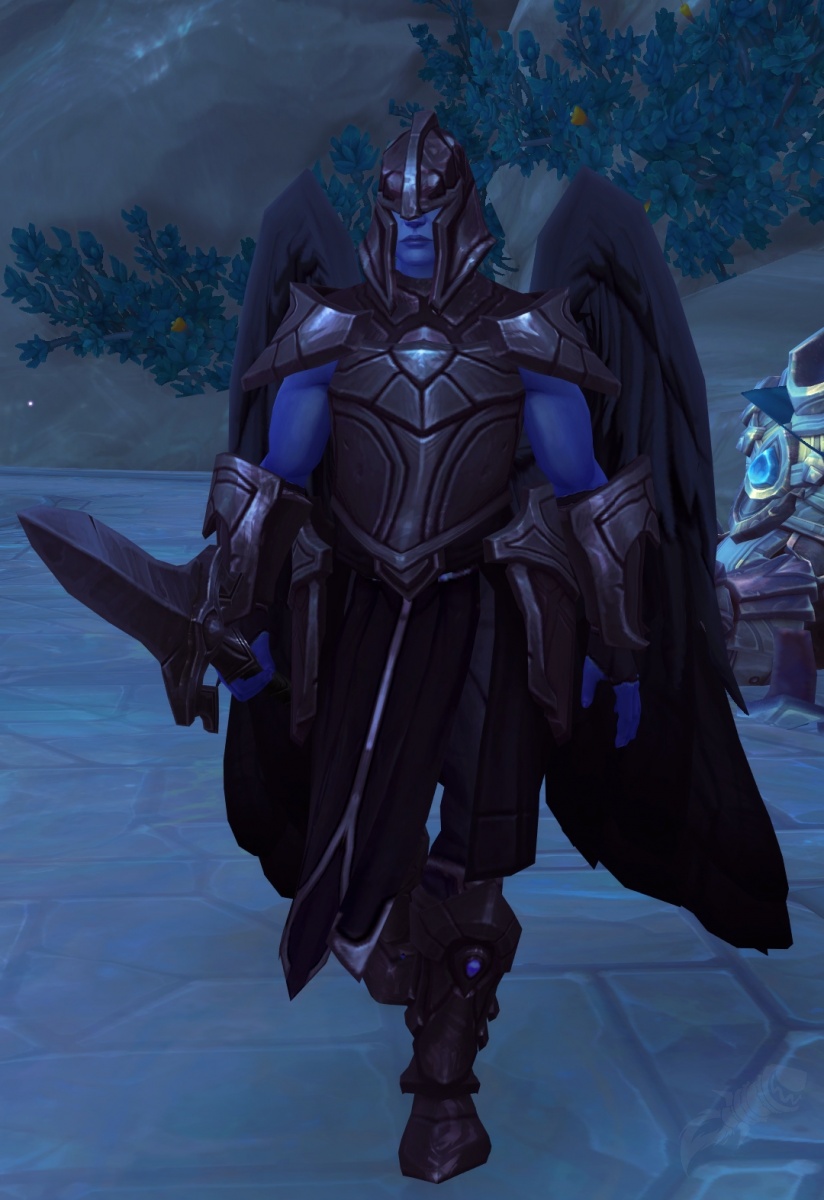 Classes:
Paladin
Warrior
Priest
Hunter
Mage
Monk
Rogue
Abilities:
Flying (actual flying without the need of a mount)
The current covenant ability with summoning a steward to aid you.
Currently working on Kyrian/Forsworn customization options. Here's what I have so far: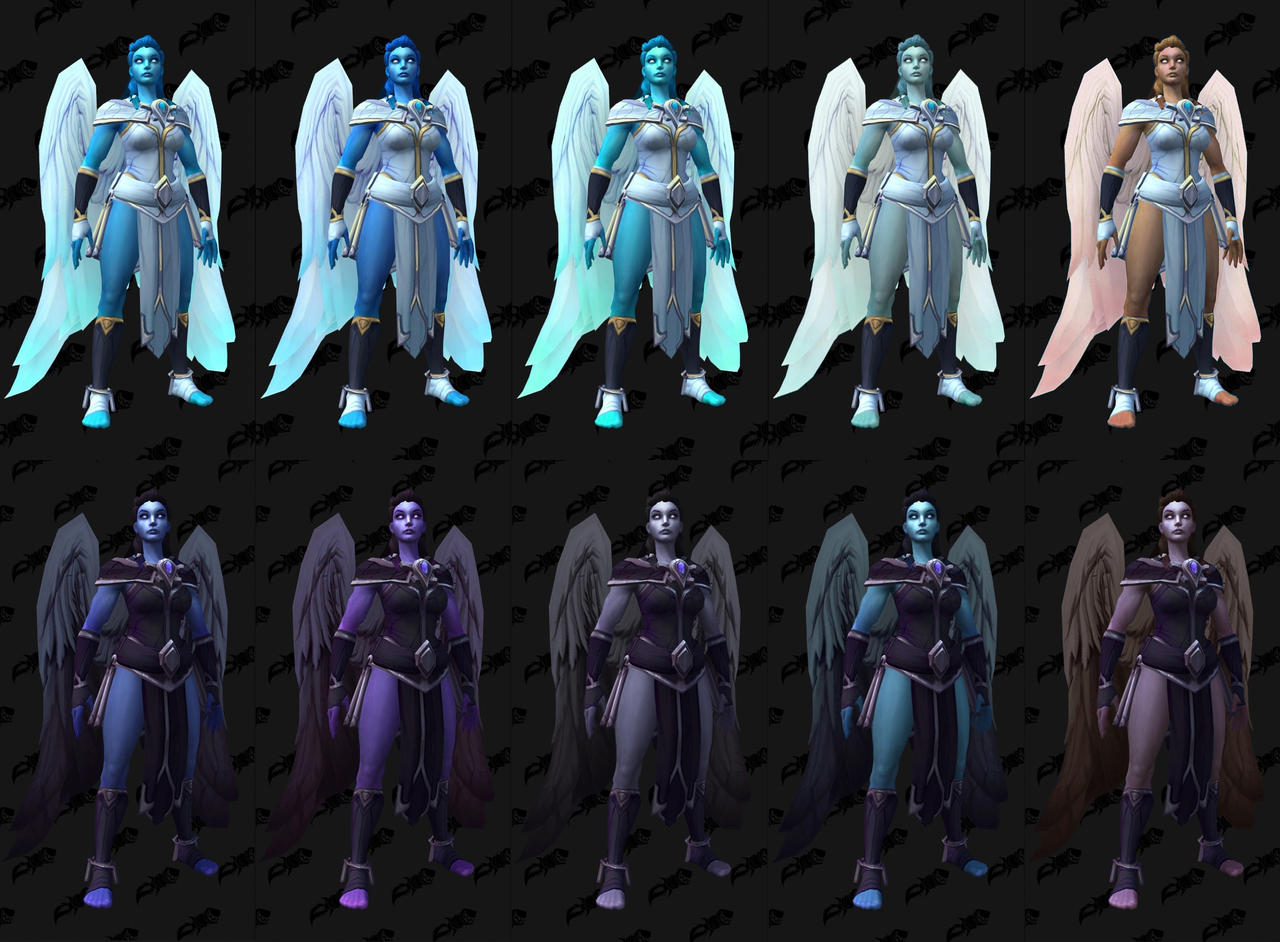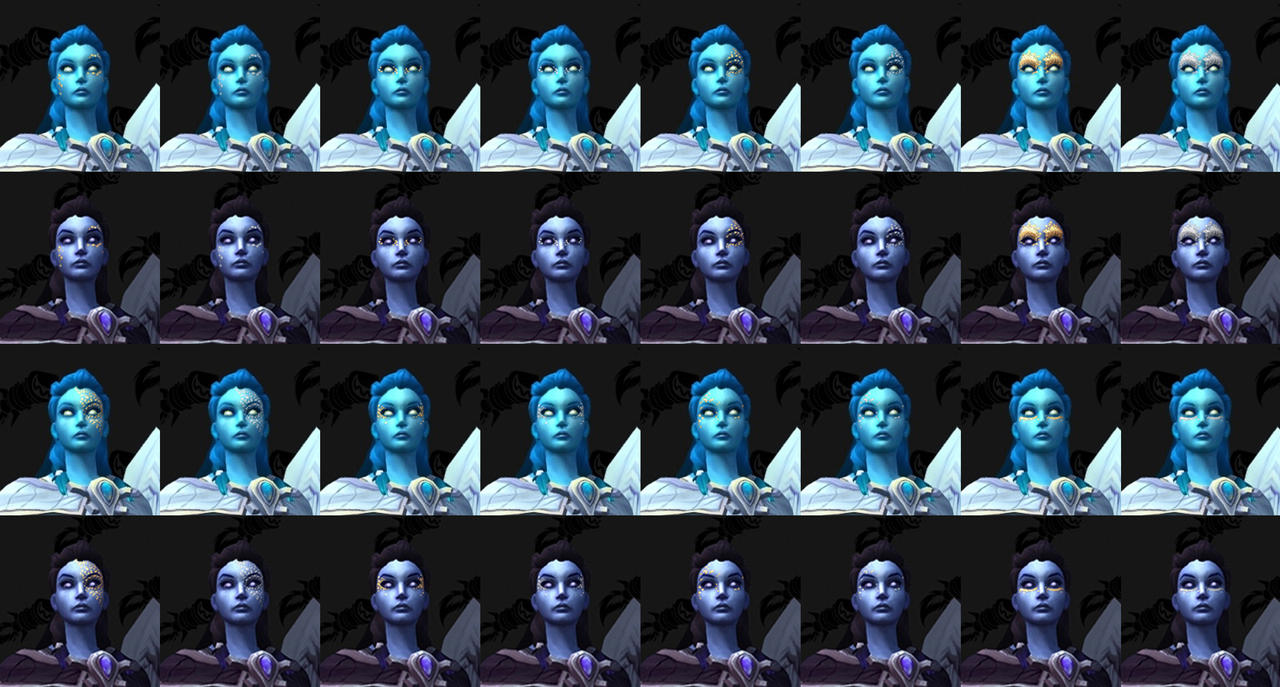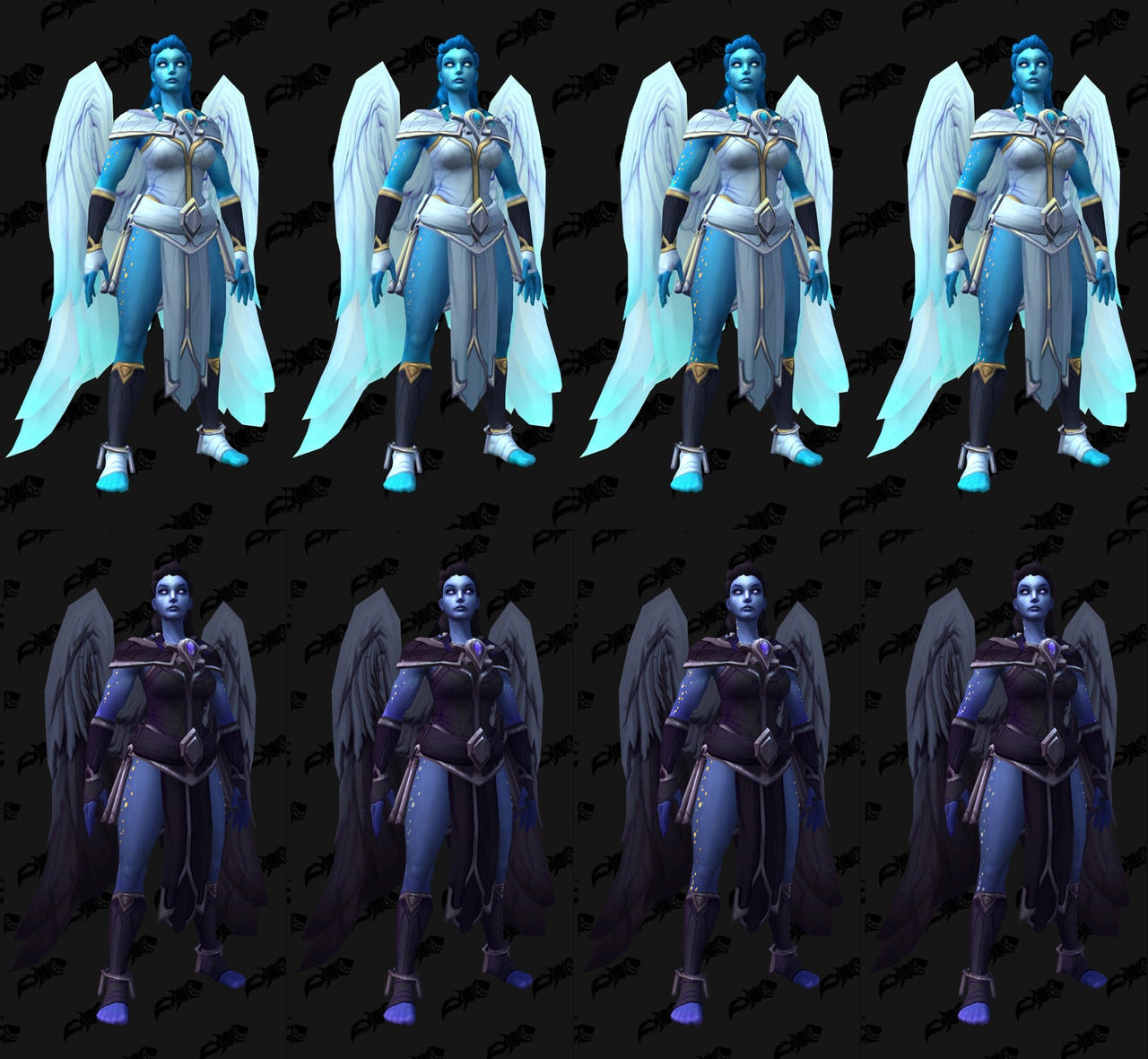 Necrolords
For this covenant, either the necrolords or gladiators. I think the gladiators are a more likely choice since there's a distinct difference between the males and females. Playing as a straight up skeleton would be cool though.

Classes:
Warrior
Warlock
Mage
Rogue
Shaman
Hunter
Death Knight
Abilities:
Something involving domination magic?
The Fleshcraft shield
Will create customization options soon.
Night Fae
For this covenant, the faun-like Sylvar are the most likely candidate.

Classes:
Druid
Hunter
Warrior
Monk
Shaman
Rogue
Mage
Abilities:
Rebirth, since that's kind of the whole theme behind Ardenweald.
Soulshape could be their racial.
Here are some customization options I've created: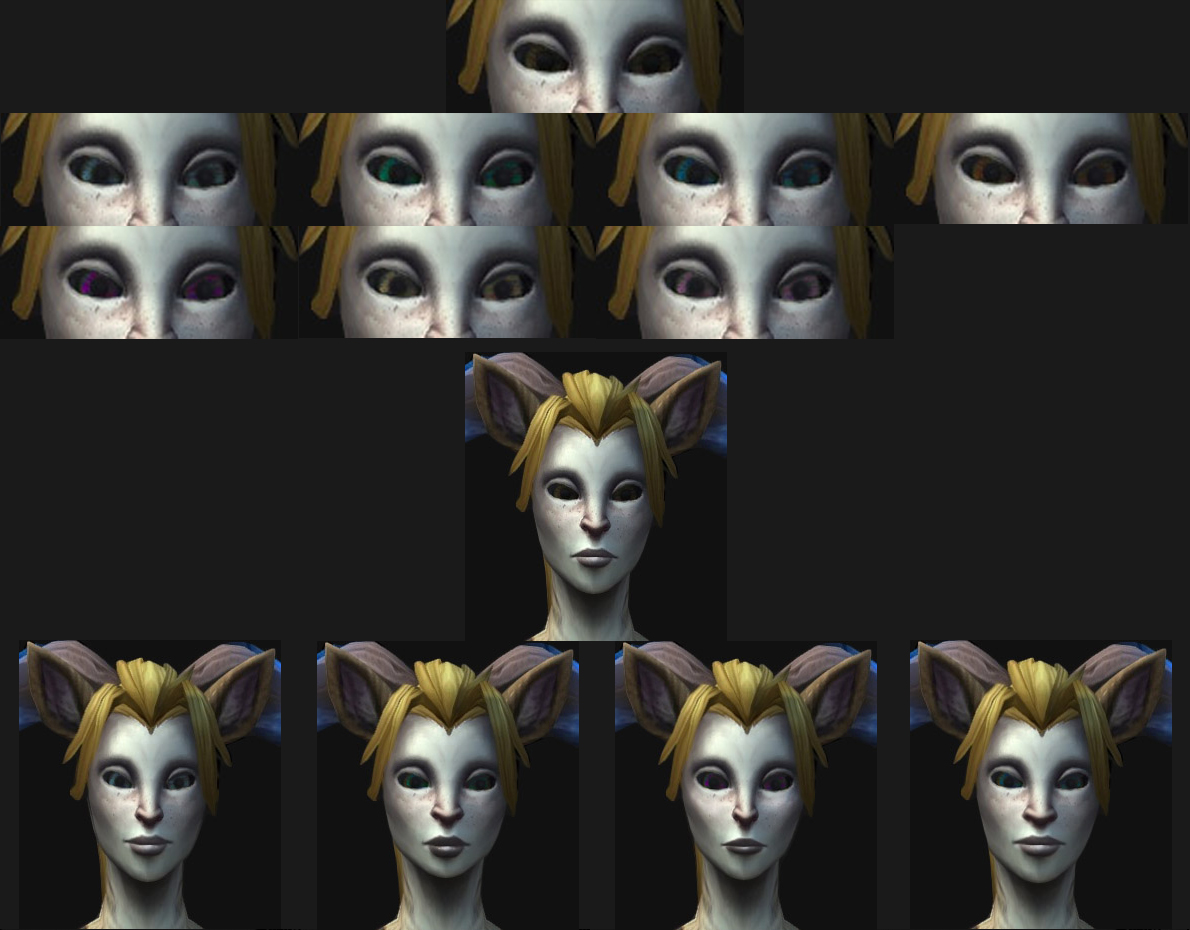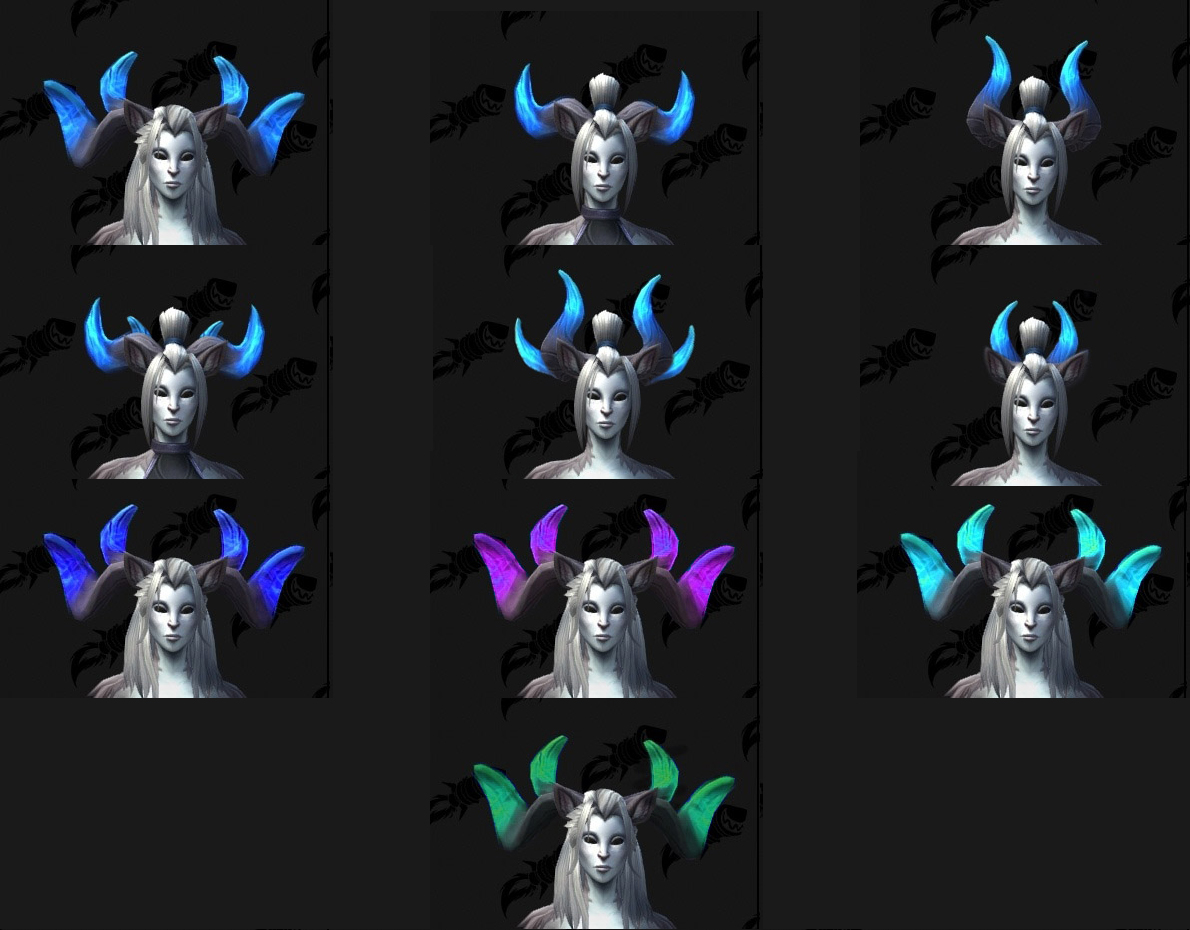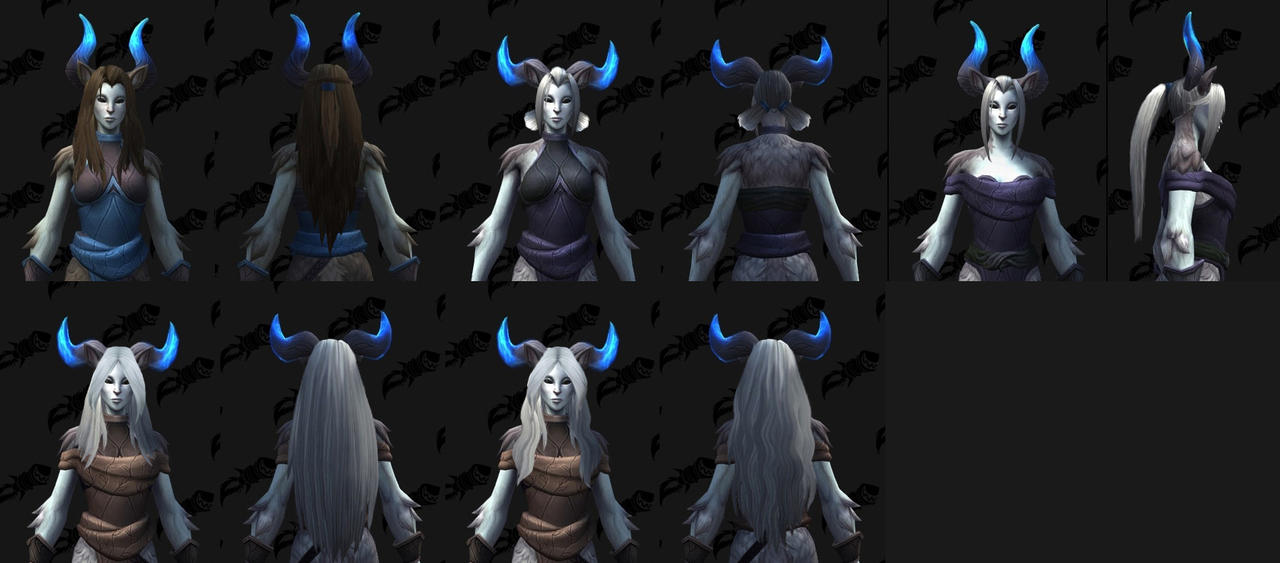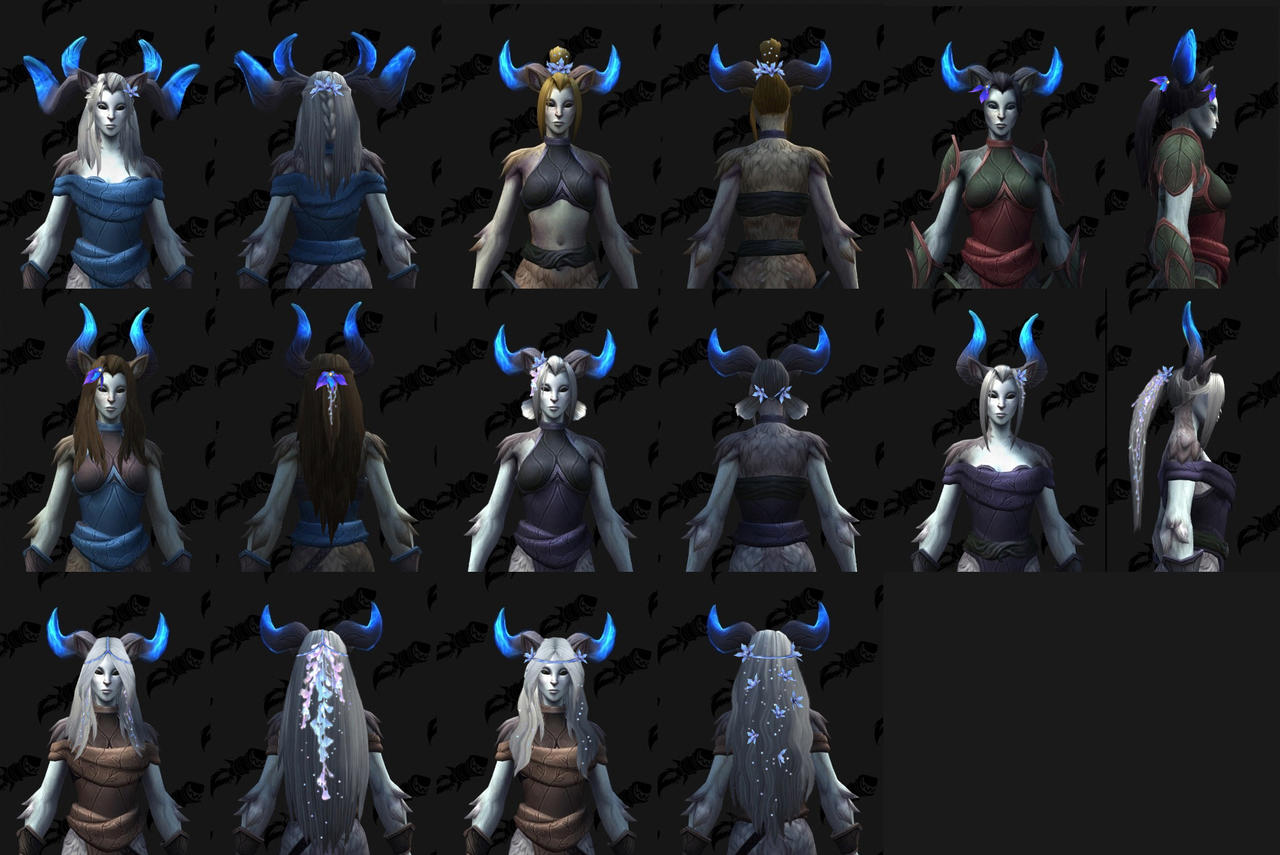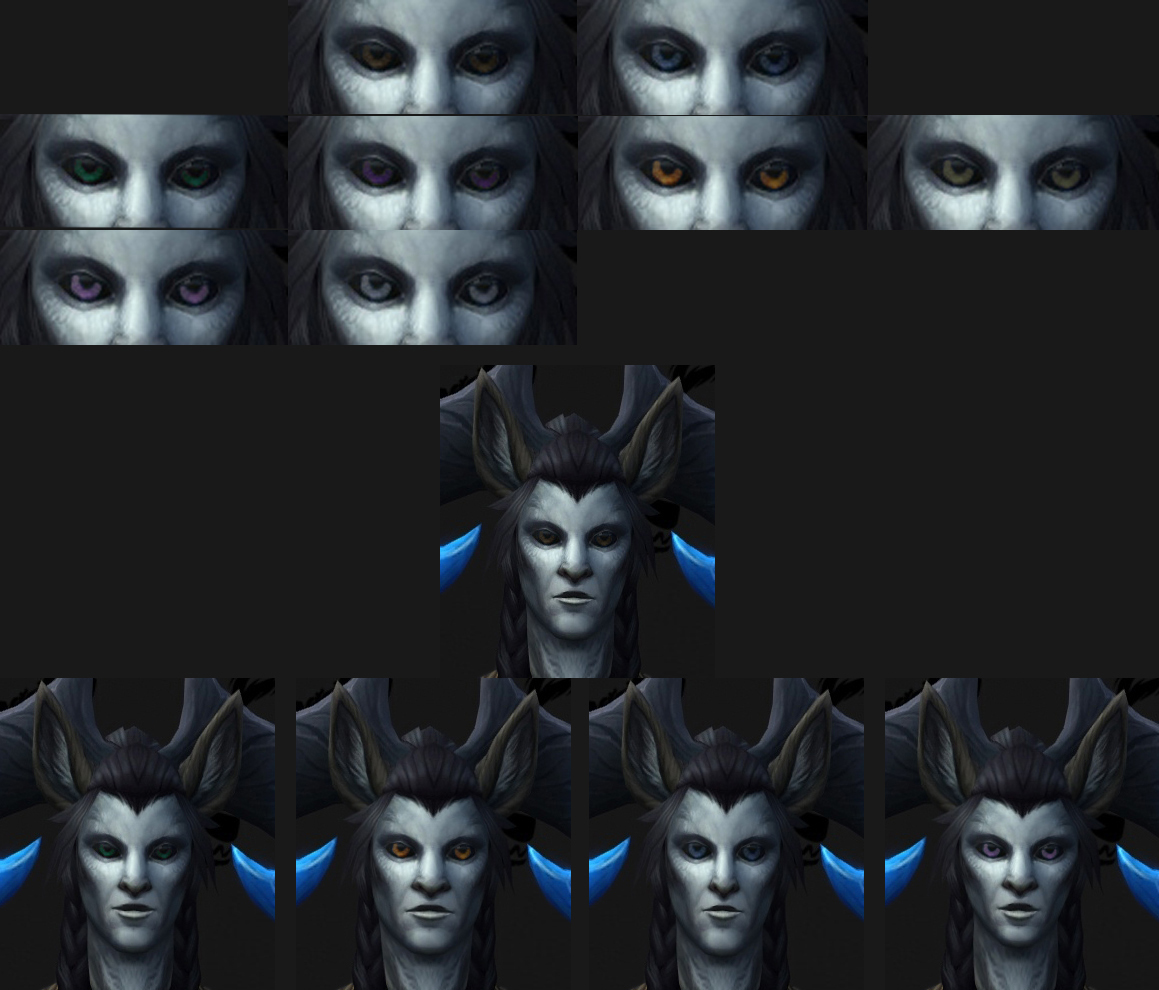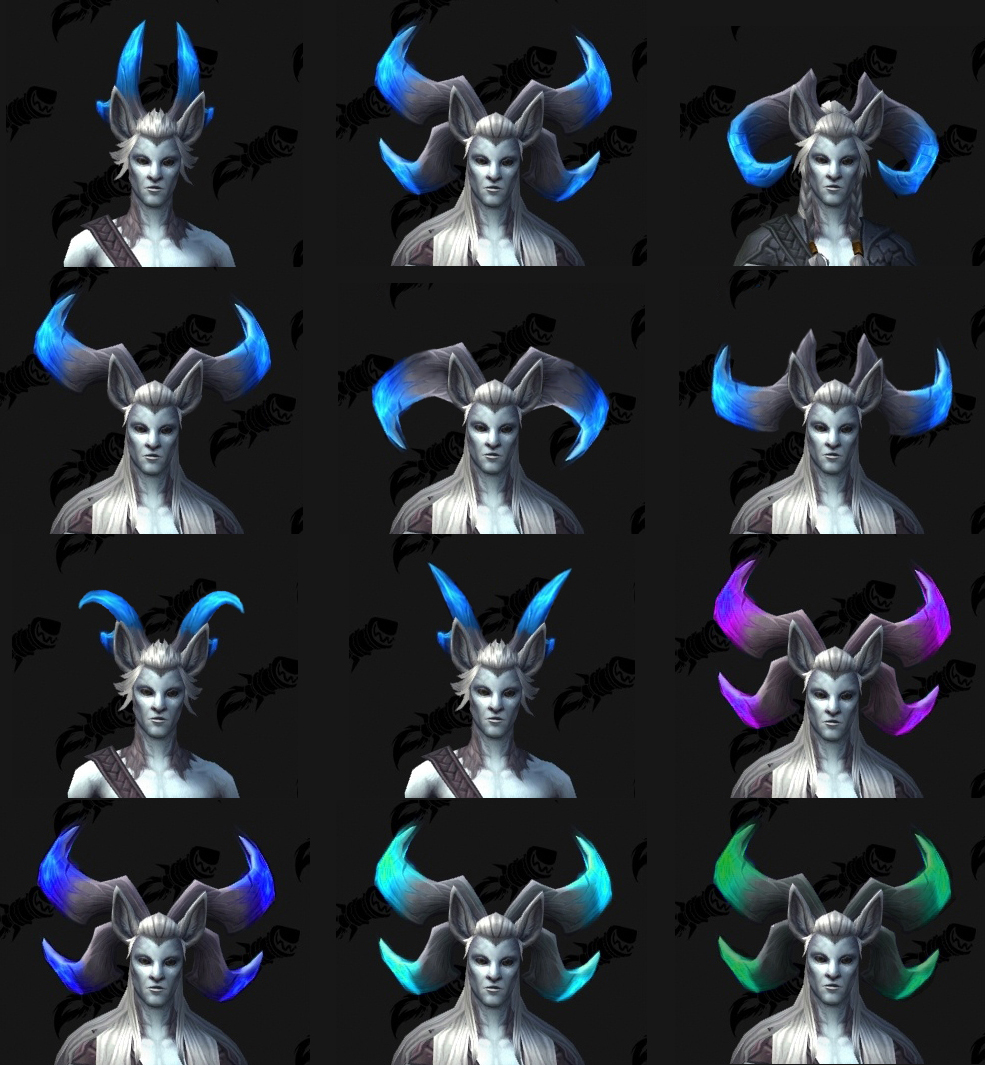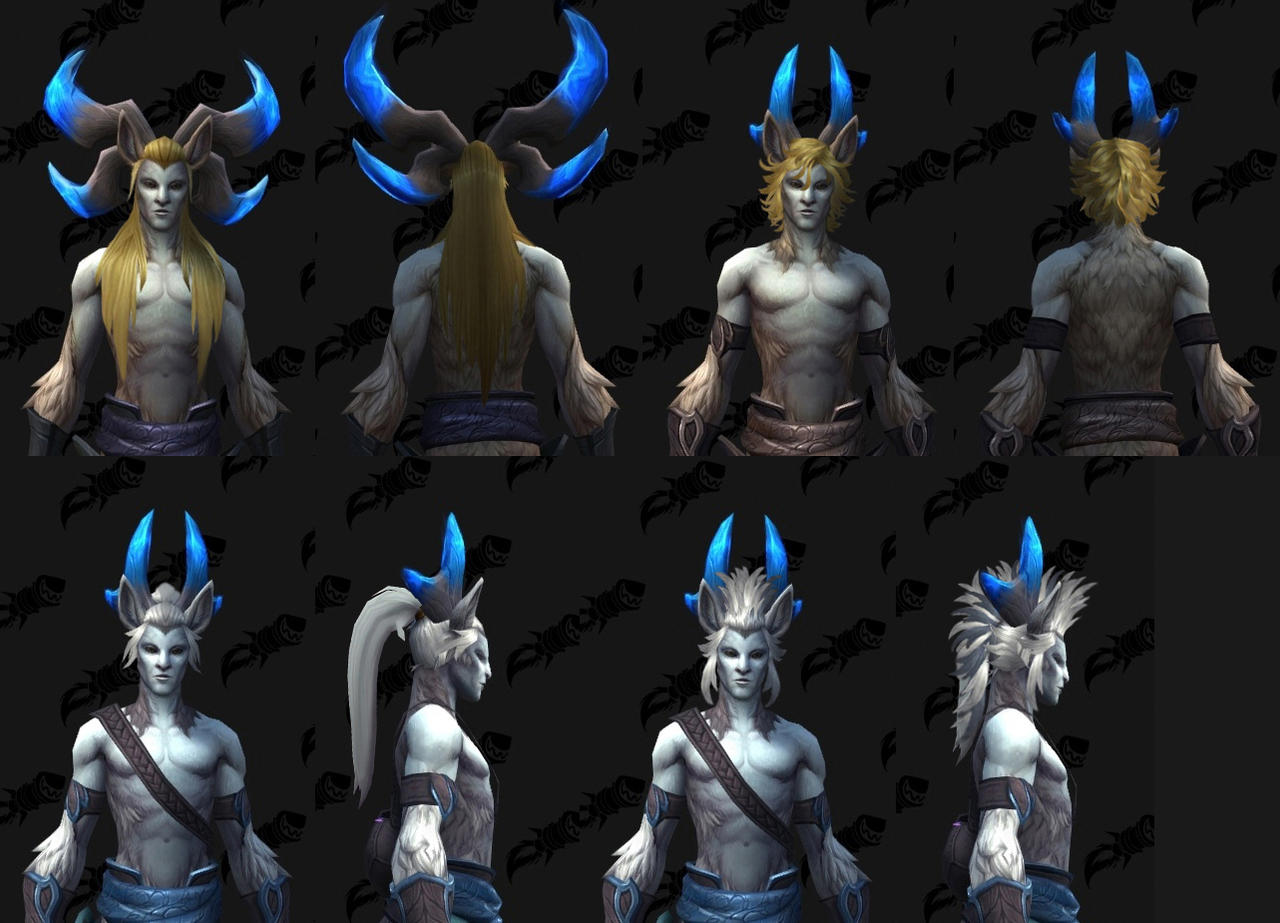 Venthyr
The Venthyr are the most likely possibility.

Classes:
Warrior
Warlock
Rogue
Hunter
Priest
Mage
Monk
Abilities:
Perhaps some sort of health regeneration ability through a bite.
Door of Shadows the covenant ability could always be their racial.
Here are the customization options I've created for the Venthyr: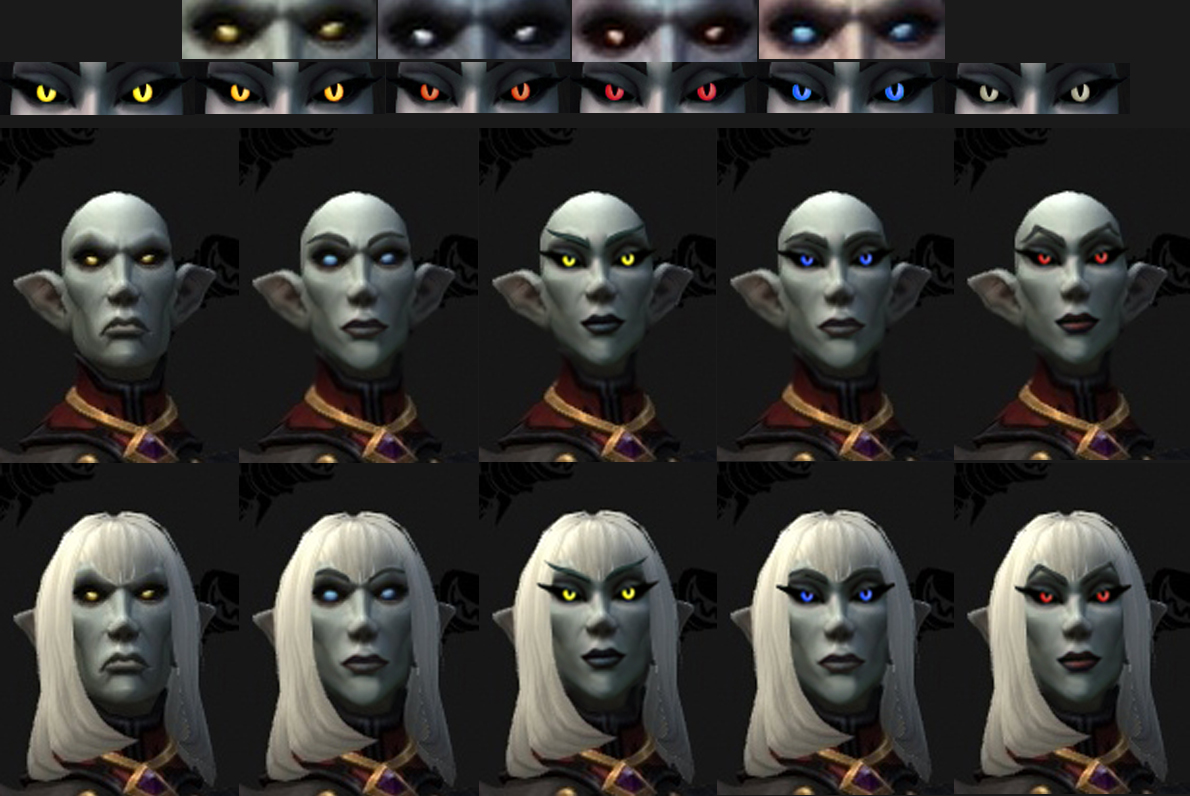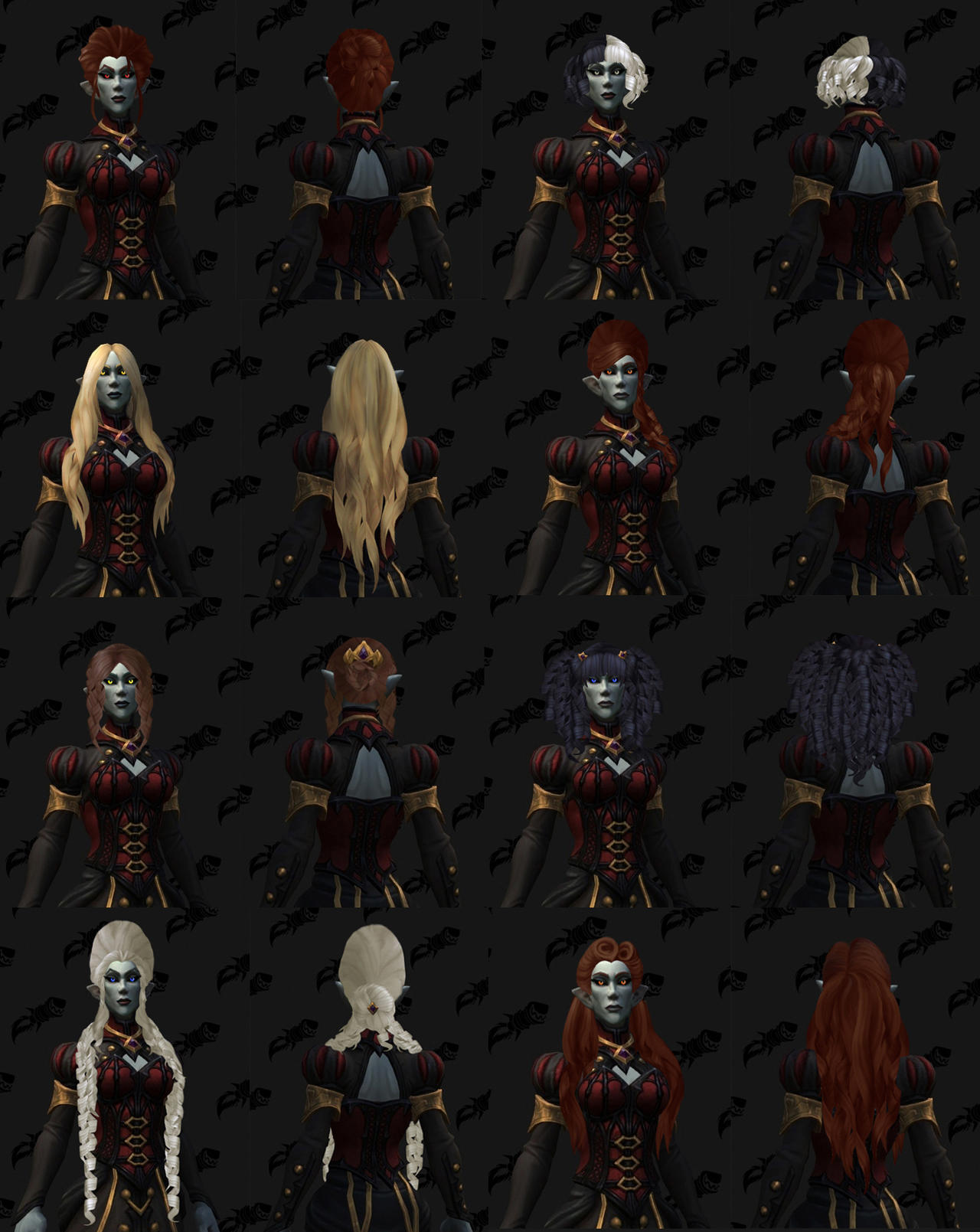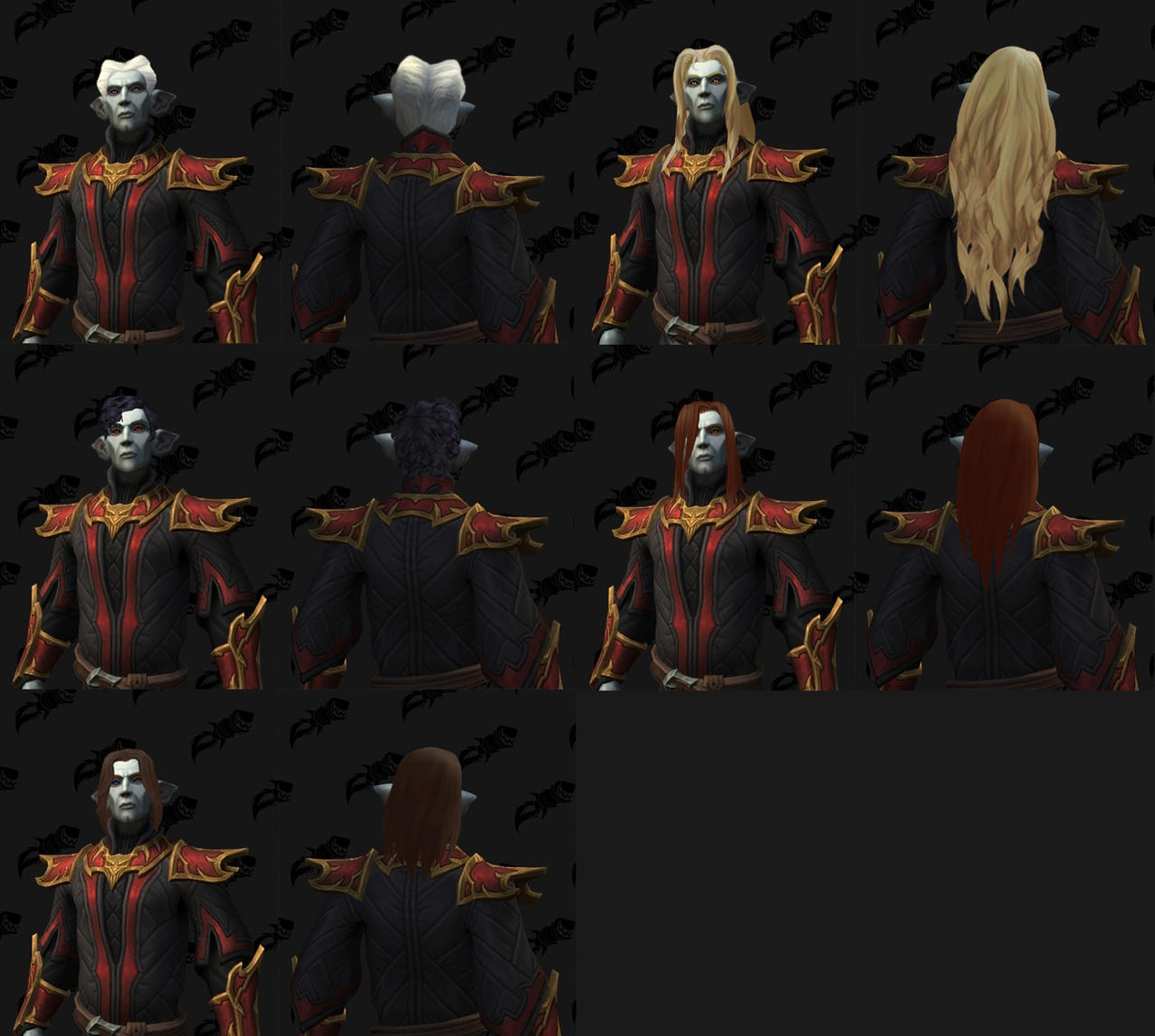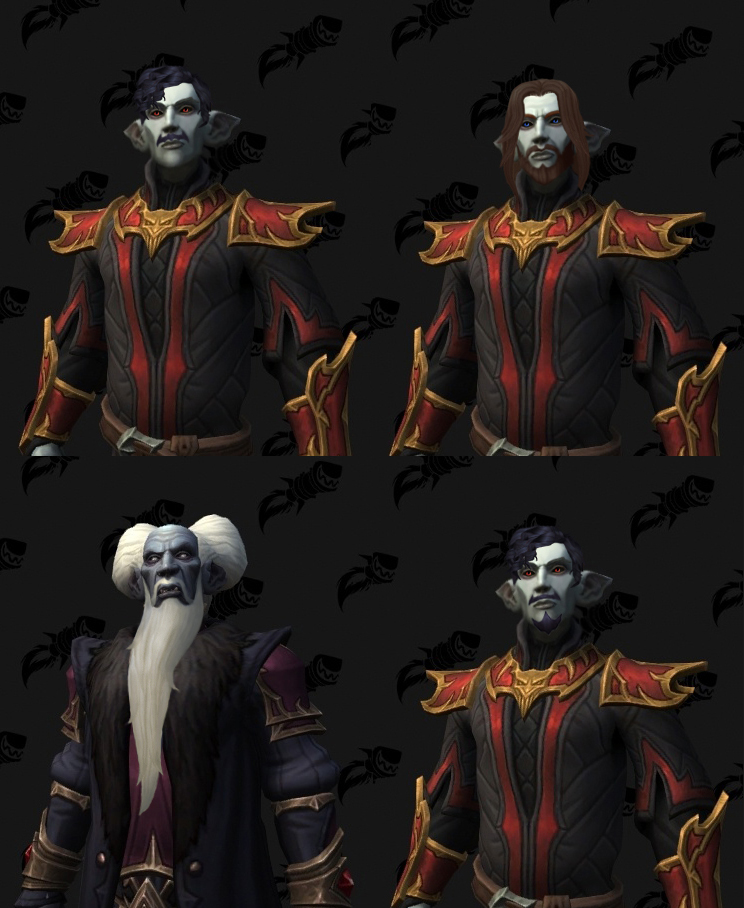 I didn't include Demon Hunters for any of these covenants since they're strictly only elves at this time. Although, another player made a very good point in that perhaps the covenants could be every class since some are individuals from past lives and classes, and each class already gets covenant abilities relating to each covenant.
Another player brought up the idea of having our characters soul shape into the covenant races. This could be another way to make them accessible without taking up allied race slots. When considering some of the covenant races being souls reincarnated, the idea fits really well.
In addition to playable covenant races, feel free to support others in our community as we try to include additional options and customizations for our characters in the game:
List of Customization and Race Request Threads

Ankoan & Jinyu
The Ankoan and Jinyu Race Discussion Thread

Arakkoa
Unoffical Playable Arakkoa Discussion Thread

Blood Elf Customization
Big Blood Elf Customization Thread

Compilation of Customization Threads
Index/Compilation of Amazing Customization Suggestions Threads

Customization Suggestions
Customization Suggestions Megathread

Dark Rangers
Dark Ranger Customization Options Request Thread

Dragonmaw Orcs & Wildhammer Dwarves
Megathread: Twilight Highlands Allied Races - DRAGONMAW Orcs and WILDHAMMER Dwarves

Ethereals
Unoffical Playable Ethereal Discussion Thread

Forest Trolls
Forest Troll Race/Customization Megathread

Forsaken
Forsaken/Undead Customization Megathread

"Nathanos"-style Forsaken: Vampirates Customization/AR Megathread

Furbolg
Unofficial Playable Furbolg Discussion Thread

Goblins
Goblin Customization Thread

Humans
Human Customization Thread

Kelfins
The kelfin love/allied race discussion thread ✿

Kul Tirans & Zandalari
Kul-Tirans and Zandalari Customisation ideas?

Lightforged Draenei & Draenei
Lightforged / Draenei customization Feedback Thread. Currently the new options are lacking in fantasy

Lightforged Draenei & Forsaken
Lightforged Dreanei & Forsaken model toggle thread (or sub race)

Mechagnomes
Mechagnome Customization Requests Thread

Mechagnome Love Thread smiling_face_with_three_hearts

Nightborne
Nightborne Customization Thread

Night Elf Highborne
Night Elf Highborne Customization

Ogres
The Unofficial Stonemaul Ogre Playable Race Discussion Megathread!

Saberon
Unoffical Playable Saberon Discussion Thread

San'layn
San'layn/Darkfallen Coagulated AR/Customization Horde/neutral Megathread

Saurok
The Unofficial Saurok Playable Race Discussion Megathread! crocodile

Sethrak
Unoffical Playable Sethrak Discussion Thread

Taunka
Taunka Allied Race Megathread

Void Elves
Void Elf Customization Thread (For The Void Aspect)

I will add more as they come.
Feel free to share any suggestions!