Welcome to the unofficial gilgoblin discussion thread for lovers of kelfin and unshackled; Our horde side allies in Nazjatar. This is a discussion thread for supporting our watery allies of Nazjatar to become allied race. We seek them as an allied race with good effort put into their model vs customization. However if they are to be customization, we want to provide suggestions to give us the best possible scenario out of all of them.
Who are they are why should they be an allied race?
The kelfin are a group of aquatically adapted goblins lead by Neri Sharpfin alongside Poen Gillbrack and Vim Brineheart in a group called the Unshackled. They all broke free from the reins of Azshara and aided us in getting to Azshara. We work closely with them and unlike other non playable races in BFA, these ones expressed and extraordinary interest in the horde with many quotes like these.
8.3 they appeared outside of Durotar and remain there in Shadowlands. It was heavily speculated they would be an allied race at some point. So why should they be an allied race? Reasons why:
They have all the lore setup and motivation to be an allied race.
They have a lot to offer to the horde. With their joining brings Makrura, Sea Giants and murlocs into the horde as well as their skills and knowledge of the seas.
If introduced next, gilgoblins would be the first aquatic race to be playable in the game and would more than likely be able to be monks and druids if playable.
The potential they have in terms of model design is quite amazing with enough effort put into them.
They would also make excellent partners with Vulpera in lore which are very similar, but with desert stuff.
Common arguments against them:
Lazy reskin. Should just be a customization.
Gilgoblins have a lot of unique geometry like fins, ears, glow in the dark eyes and scales. Plus they would be able to be druids. Druids would never make sense for land based goblins. Tentacles can also be made good use of. (See fanart below)
They would not survive on land.
Their extended periods of time breathing air in Nazjatar and Orgrimmar shows they do just fine on land plus Azeroth consists of mostly water. Nearly every zone in the game has either a body or water or river somewhere close by. Its not far fetched for them to be able to last on land.
They won't/can't be playable because of Vulpera or expansion relevancy.
Mag'har orc and Dark Irons both joined in an expansion where they were not relevant much. Gilgoblins of all races already have the lore justification to join and they remain relevant since they are basically already unplayable allies. Also the idea of allied race slots is being removed come shadowlands as seen here.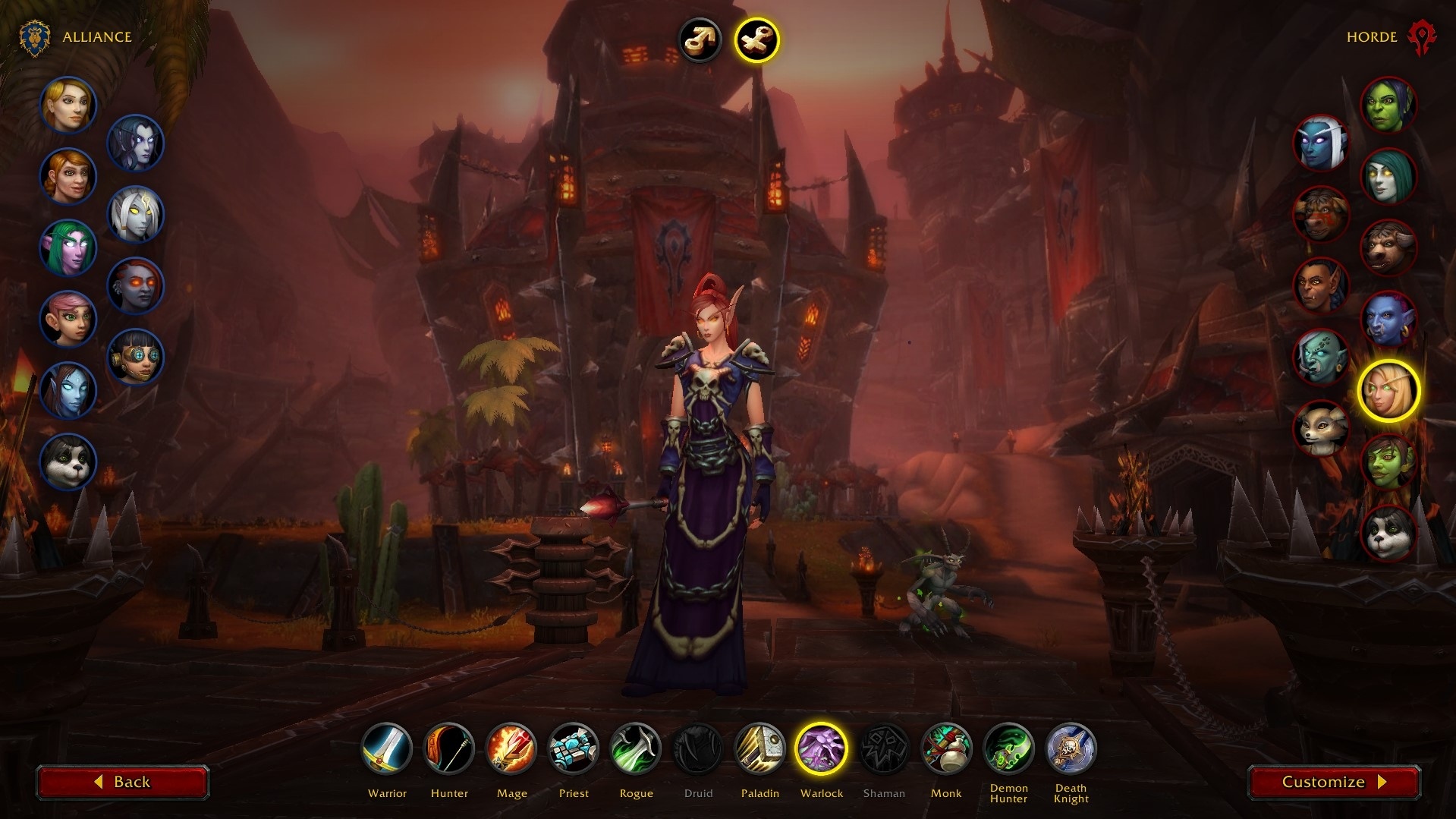 Why could they be druids?
They are worshippors of Gral the Shark loa. Gral is still alive and has already been known to grant his servants special powers.
Mount Ideas:

Very fitting and unique to them.
Updated Models/Customization ideas(fan made)
In game gilgoblin models are unfortunately not updated at this time. These ones are fan made by me.
Fin shapes:
Ear shapes
Also take note of the eye colors and decorative addons.
Skin colors/tatoos
Red, blue, teal, blue, black and pink are all good skin for this race. Black and pink aren't explicitly cannon though. See fanart for tatoos. There could be scales, swirls, tribal and scratched tatoos.
Hairstyles(More to come in future):
Druid form ideas
I made a number of model edits that could be fit into druid forms. Keep in mind with all of these I am no professional. With more effort this could be spot on.
Swim
Mermaid form would be pretty neat.
Moonkin:
Can easily see this working as a moonkin form with more effort put into it. The design is inspired by Legend of Zelda zoras.
Bear
Kinda far fetched admittedly, but cool. Lovecraftian and ktir like.
Cat
Angler link, but picture this but more monstrous and cat like. For an actual cat, snapdragon comes to mind.
N/S
Really cool, but admittedly I am unsure how to fit this into a druid class. I would like to hear more ideas from everyone.
Racials: I will think about this later.
Cannonical glow in the dark eyes.
To this end here is how some of these model edits look with low lightning.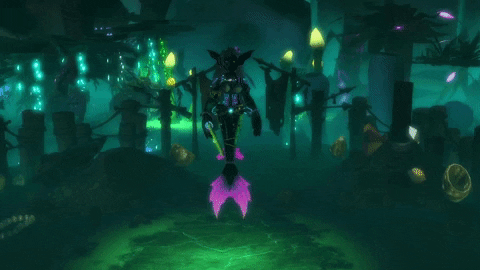 Though not explicitly cannon, I think it would be amazing to have other glow in the dark parts.
Discord:
Those who want to help us support kelfin. You are welcome in our discord.
EDIT: I will be screenshotting any ideas someone has for racials or other model custom options for this thread. Feel free to suggest something. I may just be able to make it happen.