That's dope.
Oh wait no Jeff Kaplan! Daddy Jeff!
It's the end of an era my friends.
I was like "oh cool new leadership" and now I'm like… "oh no! New leadership!"
And I oop



This is kind of shocking…
Well that's a big piece of news.
Say it ain't so Jeff

Well…I'm…actually in shock.
Definitely didn't expect this.
But good luck to him in his future endeavours and I hope he finds happiness in whatever he decides to do next

Speaking of Overwatch 2, development is continuing at a good pace. We have an exceptional vision we're executing on, the reaction from many of you to the updates we shared at BlizzConline thrilled us, and we have exciting reveals planned for this year and beyond as we ramp to launch. We'll be sharing more frequent updates about Overwatch 2 progress and new features in the live game with you all very soon.
Ya gotta read.
NO! JEFF! I have feared this day would come.

Thank you for the 10+ years of enjoyment Jeff. I loved the work you did in WoW as well ofc. <3 I wish you the best of luck in whatever you plan to do next.
Aaron Keller is also a very good developer. I am not worried about the future of Overwatch or OW2 with this guy in charge. He is the person who made everyone's favorite map (King's Row).
Aaron has my full support and trust and I cannot wait to see where he will take the game next.
I mean this is probably a good thing imo. Overwatch has been floundering for years but people have too much good will towards Jeff to really hammer it home. A new face without that love and meme's might just be enough to get people to make a real effort to air their complaints.
That or it's really bad and Jeff just ditched the sinking ship before the mess that OW2 is going to be is released. Or heck even canceled.
For anybody who wants to put a face to the name Aaron Keller:
https://i.imgur.com/Xw7VUir.jpg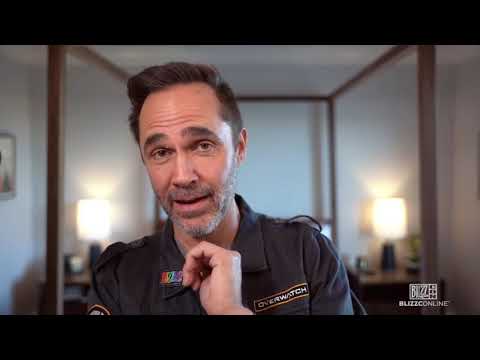 goin to miss this man a lot. thank you Mr Kaplan
Same, I feared the time Jeff steps down tbh. But I wish him all the best for whatever he does next.
I really hope that activision corporate wasn't behind this
Maybe he got outed as a dps Moira