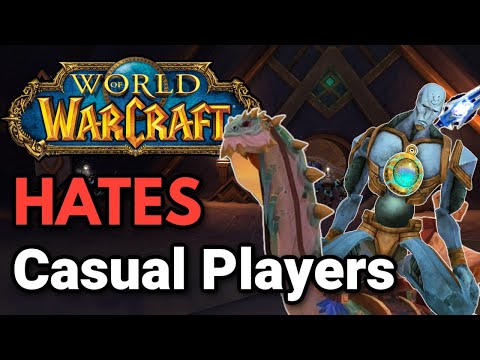 Pretty good video summary of the current situation. The reality is WoW's dev team isn't making the game for the regular joes of the world anymore. They're making the game for the top 5% of the player base, and players who maybe spend 30 mins a week playing.
The balance is gone. The scale of things to do feels small. The game punishes you for playing for fun versus playing for efficiency. This in turn leads players to start more aggressive means of gatekeeping which is what the community suffers from the most.
WoW should really really do some type of market research into regular players otherwise we're going to get the same convoluted systemscraft again where the systems are designed to hinder the top 5% of players at the expense of the rest of the 95% of players.
EDIT: Just waiting on the White Knights to mark this as "Spam" even though it's just trying to foster a conversation on the current state of casual play, which is pretty awful. Even the steps in the right direction feel like it's something Blizz devs feel forced to do versus something they want to do. I feel like they want to make a game for the top 5% but have to design bad systems to slow them down because of metrics and game played.