I remember making all these posts in the past about doom bias, doom being a character that causes extremely volatile reactions in the playerbase if he's somewhat decent, doom being a character blizzard has to just leave in the corner, and I hate to say I told you so but I told you so!
First they reworked him into a tank completely disregarding the veteran DF playerbase who spent hours learning how to play him into a Winston with extra steps, and then they effectively remove 16+ of his new techs.
For the past 2 years or so of ow1 DF he's always been low tier-mediocre at best. Ow2 beta which brought all these new hero's, new changes, new reworks. Still mediocre at best. Hmmm…let's nerf him!
Sounds about right…
Nothings changed. Even though they reworked the dang character and ow2 is a whole separate game nothings changed! This point by itself should have you questioning the competentcy of this developer and the future of this franchise.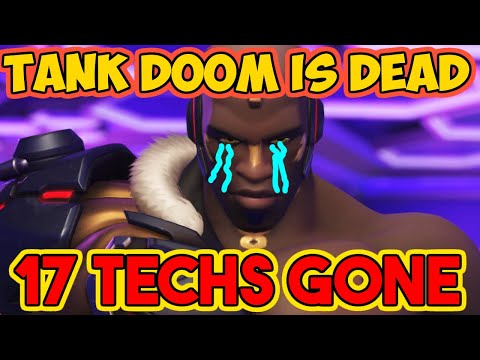 In depth video about this
I guess my final thoughts about this to wrap it up is that if they're so willing to blatantly dumpster this character time and time again why not just remove him entirely from the game. It would make it easier for everyone including the doom players