There are obviously some exploits going on. For the uninformed this happens almost every season, and it always involves the the DH.
The exact exploits being used are unknown at this time but there are exploits being used.
To see what I'm referring to, as we head over to the Asia server where season 25 has already been started, we can find on the SOLO DH leaderboard, there are not only players that already have a paragon of about 2k-3, but have also cleared a gr around 138 -144 in about 3-4 minutes with this low of a paragon.
Oh BTW I didn't mention the most interesting part, there are no soulshards involved in this.
It doesn't take a rocket scientist to see exploits have clearly been used for this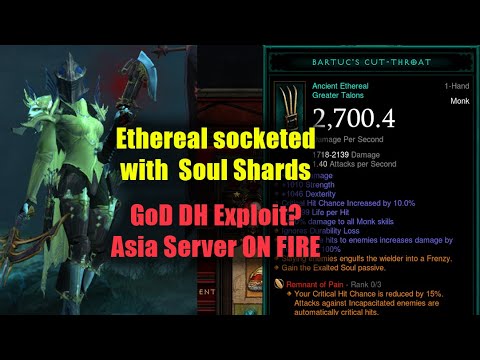 While this is only in the Asia server for now, you can expect this to happen on all servers.
You can also bet your A$$ Blizzard is well aware of this.