So Saurok don't have that many armor graphics in-game, but I've thought some on something that theoretical heritage armor could be based on with the following armor graphic: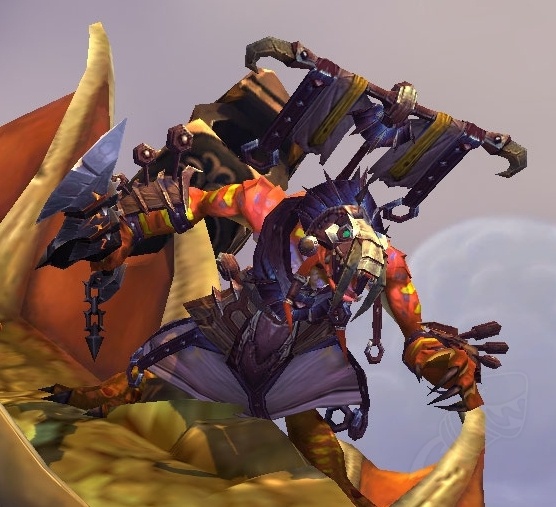 I'm not too sure about the skirt part, myself. I see Saurok having more pieces of armor than loose material on, but the main feature of this is the war banner, if I'm using the right term here, on the back.
Now, the use of a war banner on the back isn't unique to Saurok, as other races utilize them as well, but the idea of Saurok representing their own clan or tribe as they go into battle is a thought I really like. This could add in some flavor if, as an example, you would unlock Saurok heritage armor as an allied race or even a quest chain as a core race where you gather the material needed to make the armor and war banner to represent whatever tribe became playable.
One thing I do wonder is if the banner might be annoying to view from behind a character in 3rd person mode. It may not be too much of an issue, assuming it isn't too tall or big, though I could see it causing some potential clipping in a few areas.
A lot of Saurok that do have this type of armor graphic seem to be of the named variety, but some with generic names do have them, such as the Glintrok Hexxer: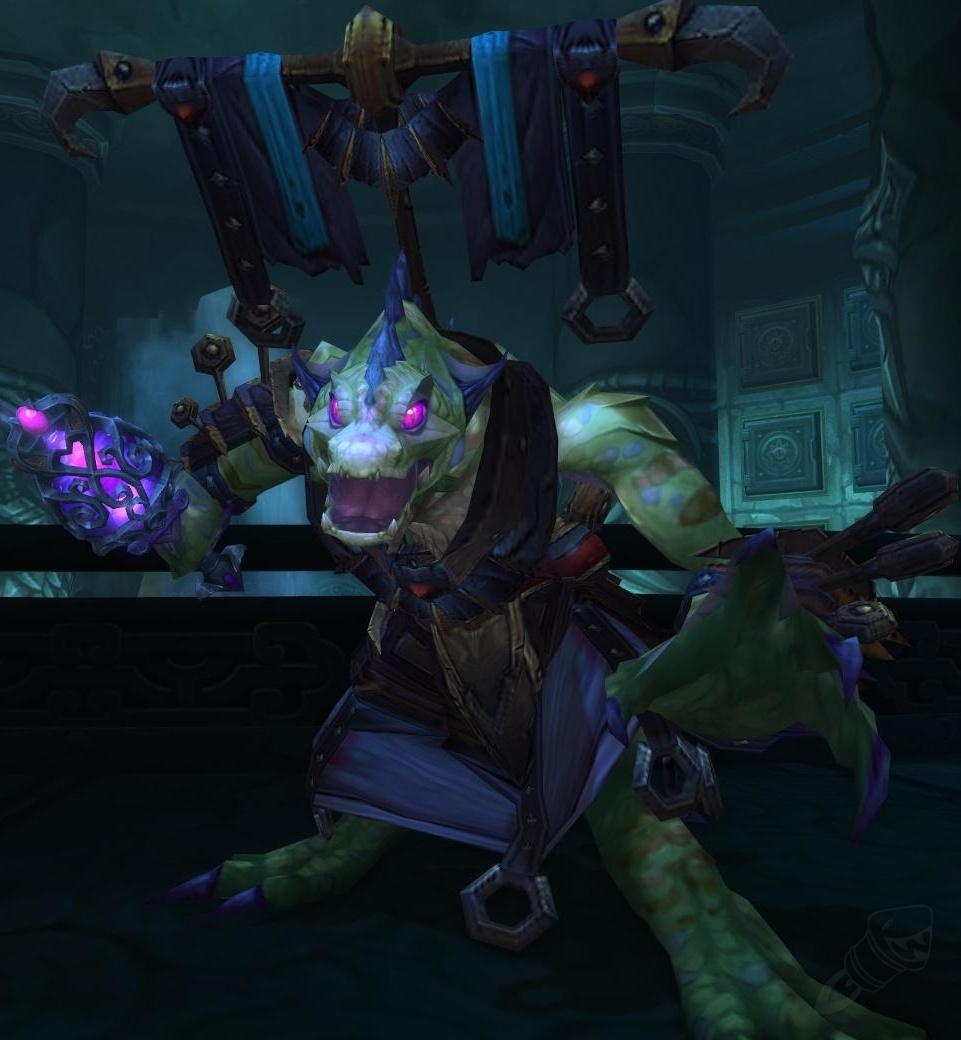 Granted, this one is part of a boss group in a dungeon. If the armor and war banner is used as a form of status, however, then it would be neat to tie that fact into when you get Saurok heritage armor.
It just seems like a neat idea of theoretical playable Saurok being able to represent their tribe while fighting for the Horde.

More Saurok research to continue in the future!