The catalyst LITERALLY SHOWS YOU WHAT YOU GET.
They'll see a piece of gear with STATS ONLY AND NO BONUS ON IT.
Then various people are lacking seriously basic comprehension skills when looking at their screen, looking at their tier and reading a blue post.
WRONG.
LOOK
AT
THE
PICTURE
Dom shards ARE NOT TIER.
The sheer lack of comprehension here is beyond astounding.
Wrong. It's added in the the rest of the outfit. IT DOES NOT ADD BONUSES TO THOSE PIECES.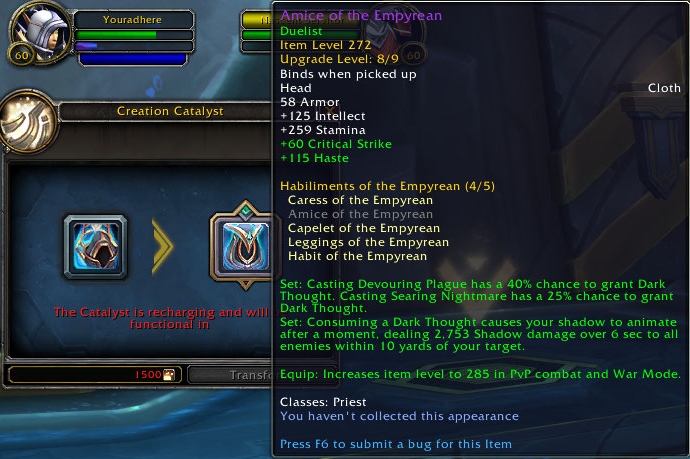 LOOK. SEE. COMPREHEND.
Literally no one cares what the title of a piece of gear is. LOOK AT THE BONUSES.
WRONG.
OMG…