The Catalyst literally shows you this: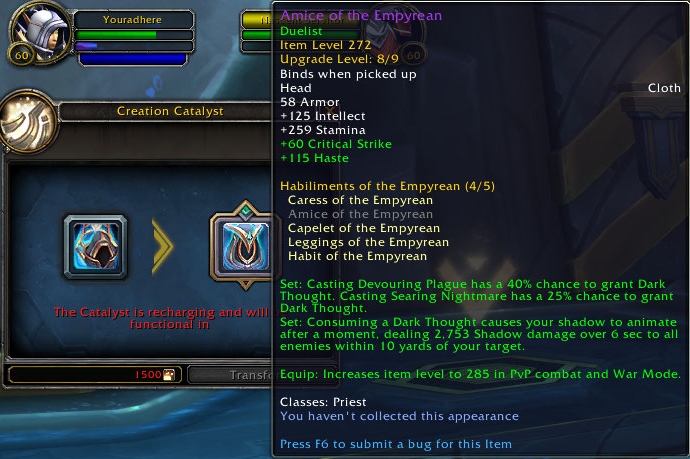 If someone is incapable of reading, then yes, that's on them. Blizz has also specifically said which pieces carry the set bonus, tier has carried the set bonus on those particular pieces for over a decade and this thread exists. Between all of that… yes, it's their fault if they make bracers without a set bonus and cry about it.
This is absolutely to finish the set, a way to "reforge" your stats and a way to apparently upgrade the gear, as well. It's not just for the five pieces and that's a good thing.