I was testing opening multiple War3R clients on a single computer. With two clients logged out (offline), I decided to determine if each client could see the other in an offline custom game (essentially how a LAN would work, but without the LAN itself). I created a custom game in one client: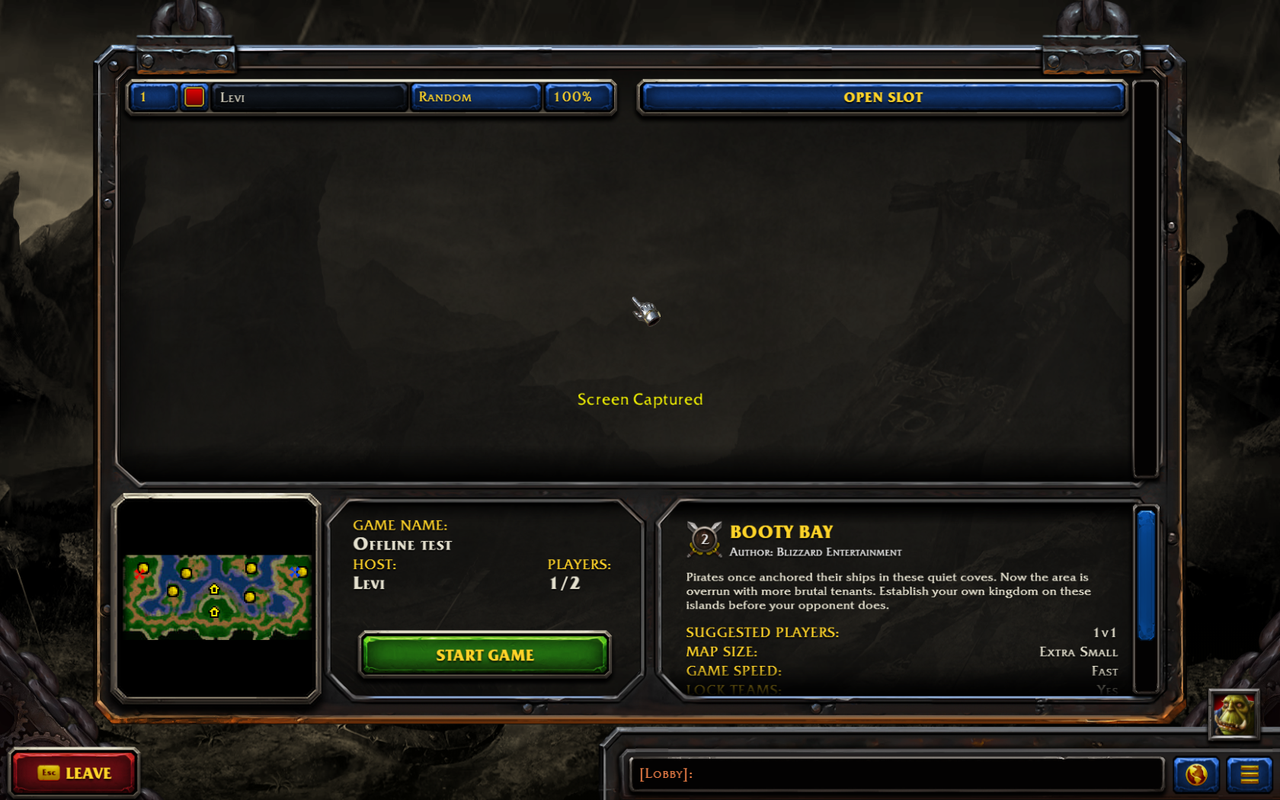 Then I looked for the game in the other client and it did appear. But the ping indicator was showing one red bar: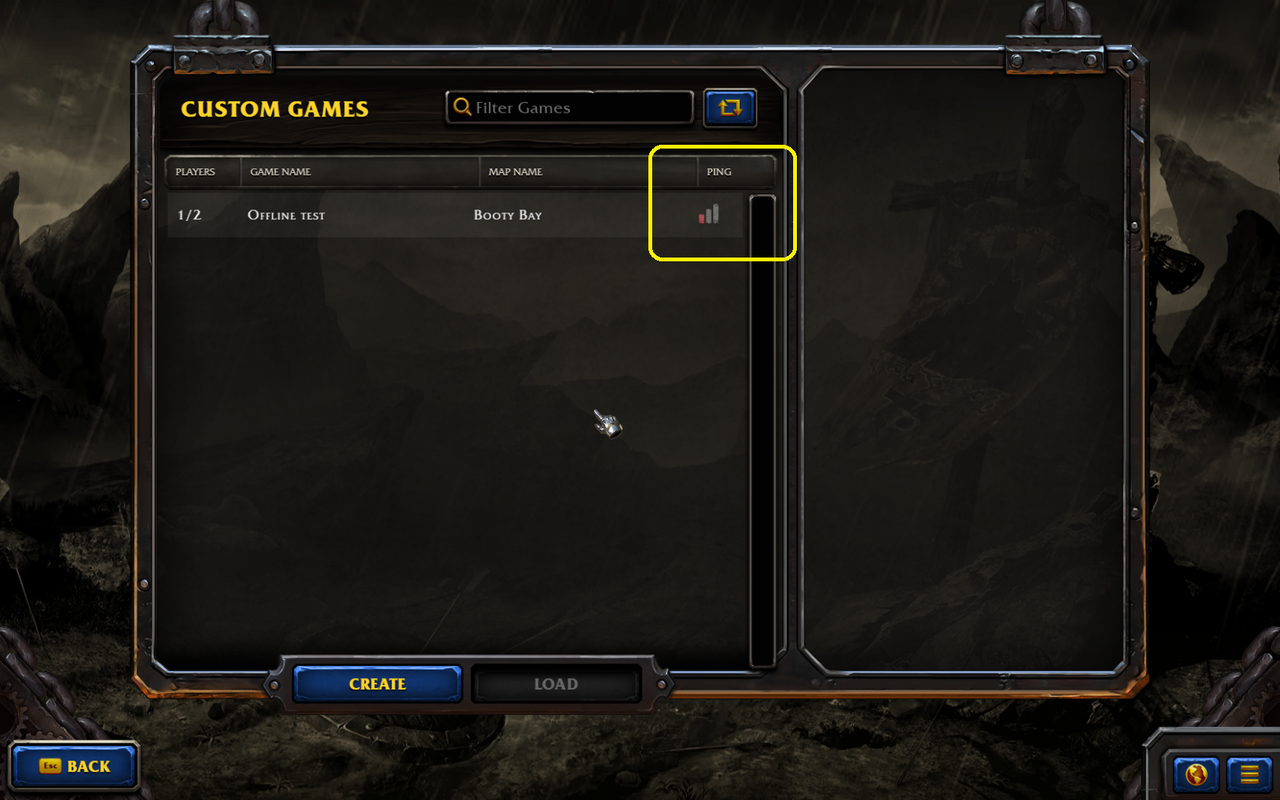 It just seems strange to me that the ping would be bad when the clients are on the same computer… no network between them.