Mmmkay so, I recently got golden orbs for my boi zen.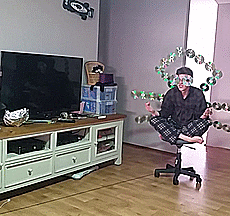 And I was thinking.
In lore, can zen use discord and harmony? That would be hella cool. If not I can see harmony being a homage to spiritual healing, and how it's low because that form of healing takes time. Discord orbs could probably be zen dealing with the mental baggage of whoever the target is.
But if he could, it would probably be nanomachines that his body generates. some would be custom tailored to promote cell regeneration, and some could act as a virus that makes the target feel weaker by attacking their natural defenses. He probably only has enough nano machines for one or two orbs, but what if he could convert all the machines in his system into healing ones and release them all at once for trans?
even though technically you can have a discord on someone and use trans anyways, let's just gloss over that.
What does tekartha mean?
Why does zen float?
Why is zen so fragile? His endoskeleton is practically exposed in his base skin…
For Christmas, why can't zen get a skin of him in an oversized Christmas sweater? With a Christmas hat? It would be so cute