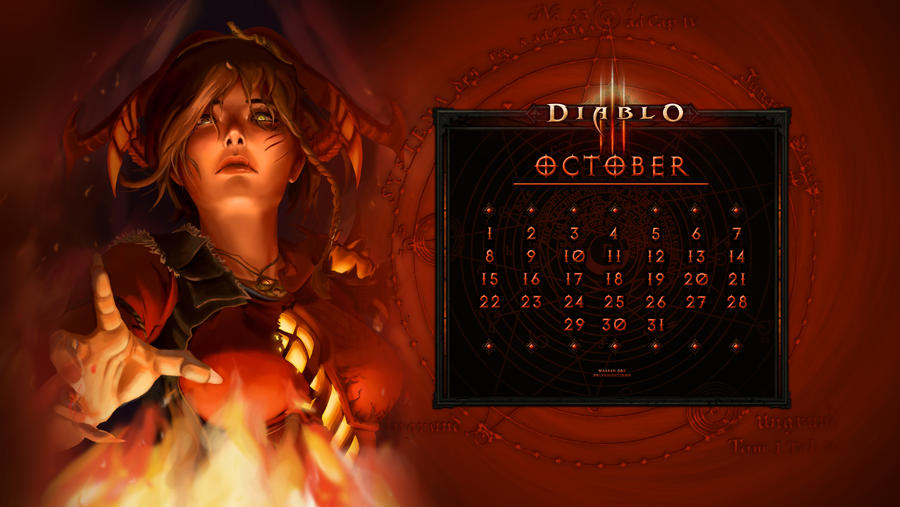 deviantART: Calendar #37: Uni October - Leah by Holyknight3000 on DeviantArt
twitter: https://twitter.com/Holyknight3000/status/1178921519793283072
---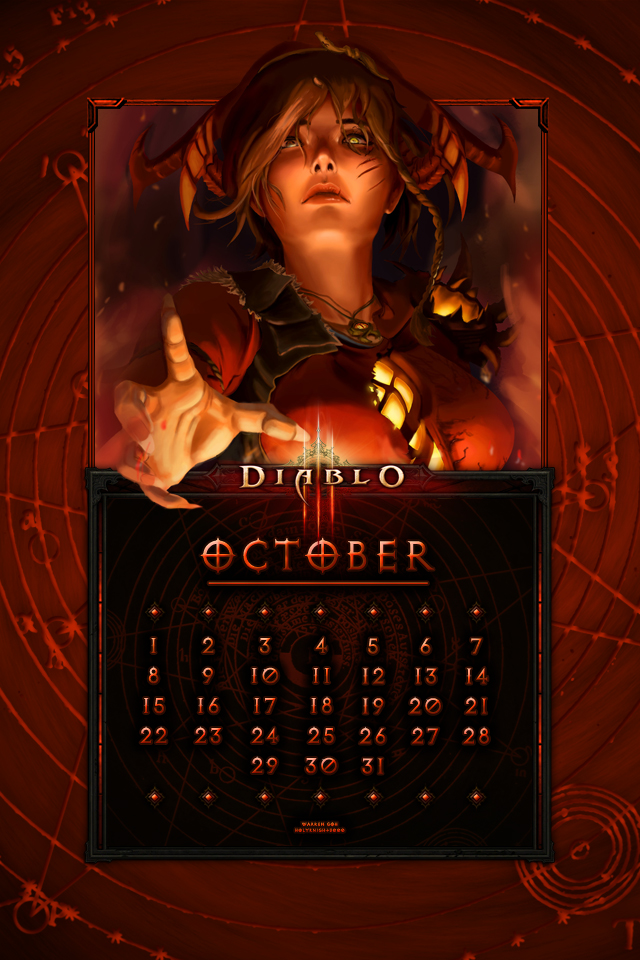 deviantART: Cal. Mobile #33: Uni October: Leah by Holyknight3000 on DeviantArt
---
Featuring the Amazing artwork Leah by Warren Goh
It's been a couple of months since I made the last calendar. I had plans for September but time and life made that impossible. But here I have October ready!
With it also being the month where we have Halloween I tried to find a halloween-esque art piece with Diablo related stuff to fit the bill. The piece above I think worked really well. Plus there's not many fan art pieces that have Leah slowly becoming Diablo the Prime Evil.
Diablo (C) Blizzard
Art by Warren Goh
Wallpaper arranged by me
PS: I also plan to remake the mobile calendar walls to be much higher rez. Since most phones now have as good of resolution as most big monitors I'll be using the desktop style and trying to have it be like the mobile.