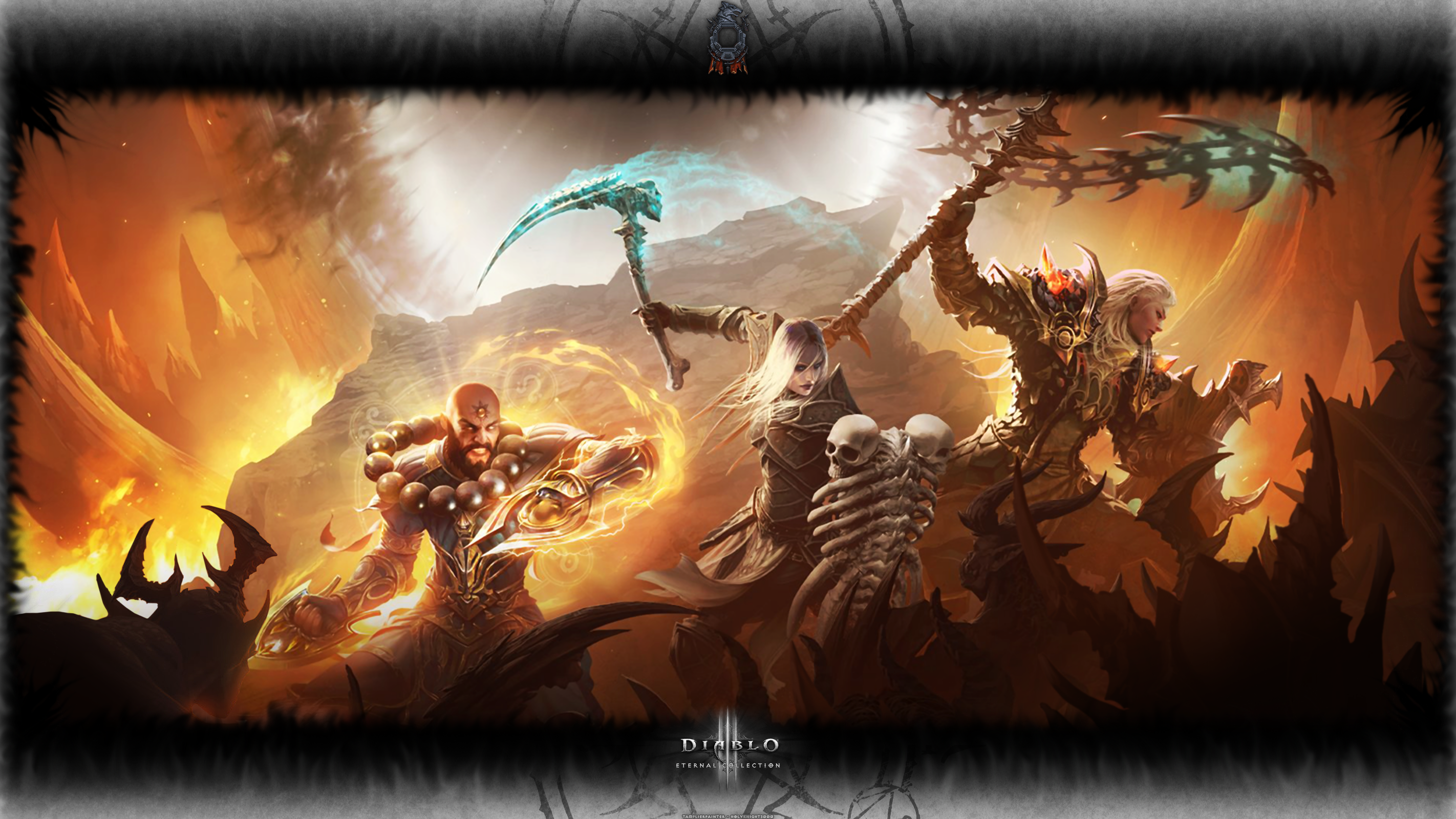 Featuring artwork by TamplierPainter.
With the new mechanic/nephalem rift portal coming I wanted to have the frame match the essence of the portal coming from the frame of the wallpaper. It was a fun concept that went through at least 6 changes to get right. I'm happy with the results. I also used bits of the demons from seasons 24 and 25 to help me hide the Diablo III & Season 26 logos. I was able to have the image clearer and less cropped up.
Enjoy!
Also enjoy the new season when it comes!
HK
Diablo III (C) Blizzard
Artwork by Dmitry Prozorov aka TamplierPainter
Wallpaper frame mostly built by me,
over 5+years of various stock and in-game assets