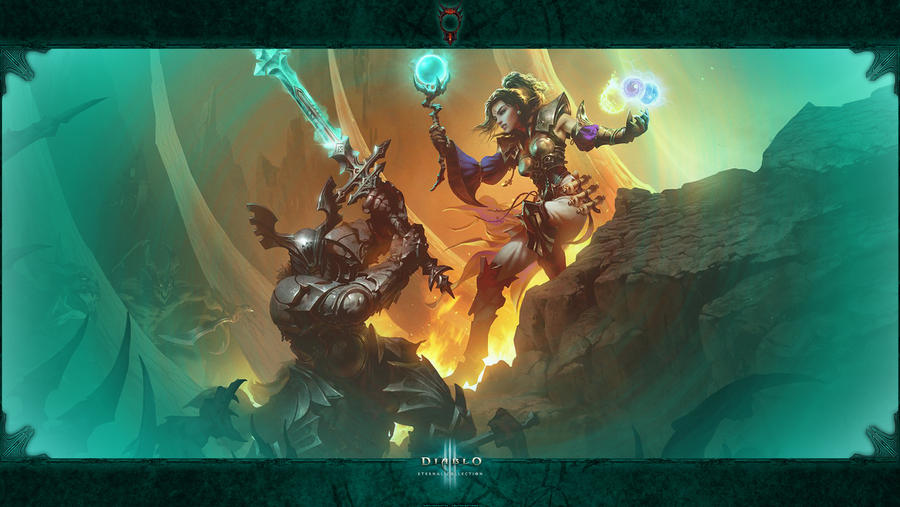 Based on the news artwork for the preview of Season 24: Ethereal Memory with my own additions.
I like it and I hope you enjoy.
The Artwork is done by TamplierPainter
Art & Diablo 3 © Blizzard
Wallpaper arranged by me
Border artwork is a blend of mine & Blizzard.