I'm not even remotely scared of a nice hamburger, this seems like an oversight
Ever had a bull charge at you?
It's actually terrifying.
You mess with the bull, you get the horns.
You mess with the udder and they will put you six feet under.
If that were true then they wouldn't be able to fear you.
Now why would I be scared of a goofy cow…
With how superficial the high elven off-shoots are, it's probably the thought of all those calories bearing down on you that does it.
Repressed childhood trauma probably.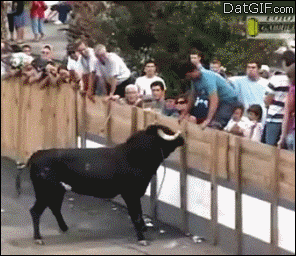 You mess with the teet you get my squirting milk
I'll just not skip leg day
I was not raised on a farm!
Horns
Hooves
and Terrible Flatulence!
I spent some time on an Uncle's farm as a child. They should scare you, they can be mean.

Taco Bell serves you all three.
That's an American thing …right?