This is super cool, like wow, I'm impressed.
I would love a blood mage based heritage armor set with floating verdant spheres.
Of course with recolors in addition to the traditional blood mage we could get a san'layn blood mage set with crimson spheres.
I came across a neat image on DeviantArt of someone who created their own custom figure of Blood Prince Keleseth. It was created by vladon177 and was uploaded to the website on Feb. 6th, 2018.
"Prince Keleseth, San'layn" by vladon177 on DeviantArt
I really wish I had the talent to make figures like this in general. This is definitely something that I would love to have on display in my room, among several things in WoW I'd love to make figures out.
Maybe not much in the way of playable San'layn idea inspiration, but still cool to see!

-Still dreaming of playable Horde San'layn as a full race!


I came across another art piece from DeviantArt to share. This one focuses on a San'layn mask. It was created by TheVaxir and was uploaded to the website on March 12th, 2015.
"San'layn mask" by TheVaxir on DeviantArt
I figured this could help to inspire San'layn heritage armor possibly, since Blood Royalty outfits might not work for that. Granted, Blood Royalty outfit transmogs should be available separately as they are still important transmogs for San'layn players, in my opinion. I figured another type of outfit would be more fitting for San'layn players as a whole is all.
If anyone has suggestions on heritage armor, please share! I'm not the best at designing armor in general, but I figure sharing things like the image above would be helpful for inspiring ideas.

-Still dreaming of playable Horde San'layn as a full race!


On my big allied race list I have gotten rid of the fel blood part and I think it would be better if they focused on just the undead part.
I linked the two because they were both vampiric but I think to do justice for either they need to focus on one. It would be perfectly fine for fel blood to just be regular blood elf customization.
I still think it would be neat to have a banshee skin tone and hairstyle as apart of the san'layn options.
I'm looking for a bloody good time in WoW, and what better way to find it by a new round of in-game playable race request suggestions?
With the beginning of each month, I make in-game suggestions for each race I want to see playable along with a mention of their respective megathreads on these forums. While it is far from a guarantee of seeing our dreams come true, I do think every little bit helps, and doing it monthly I feel is reasonable and not that intrusive or annoying.
If you're interested in doing the same for races you want to see playable, I made a little guide on how to do so in-game here:
Even though it continues to feel like an uphill battle, I feel that it's important to keep showing support in playable Horde San'layn. They deserve better than to just be generic villains!

-Still dreaming of playable Horde San'layn as a full race!


Legit still surprised it's not a full race for the Horde whether it was a Horde Core Race or a Horde Allied Race it just fits the Horde.



Also a quick edit but I loaded this character so it's new look would show, I didn't mean to post on it instead of my main.



Some big news with the upcoming Fractures of Time patch: All current races, aside from Dracthyr, will be able to become Warlocks:
This would likely set a precedent for future playable races to become Warlocks as well.
I felt like Warlocks would be a given for San'layn, but it seems like if they were to become a full race, that they should be able to become Warlocks. I am curious if other classes will get similar treatment in the future. We can already have things like Darkfallen Paladins technically, so stuff like San'layn Paladins, while fairly weird as a combination, could become a thing as a result. I mean, I guess you could make a case, seeing as we have Lightforged Draenei Unholy Death Knights and them being Warlocks in the future will be a thing…hard to really imagine that, but cool for those excited to make such combinations.
Guess we'll see what happens as more race/class combos open up in the future. Sometimes, weird can be interesting, I suppose. But on the bright side, it does open up options for future playable races, which is good if you want a particular race/class combo if certain races become playable.

-Still dreaming of playable Horde San'layn as a full race!


I'm honestly so excited like omfg!!!
I would totally add a San'layn Warlock to my character roster as soon as possible when it was added if they add them to the Horde eventually.



Yes, it would and it will make a wonderful addition to the Horde as a Core Race or Allied Race.



I think warlocks are perfect for San'layn because they can really pull off that magically gifted dark overlord feel.
honestly just need to add more darkfallen options really. Grey Skin and Red Eyes isn't enough really. Like Black Eye Options would be interesting or icy deep blue eyes as well as other vampire skin tunes, claws, bat features, and etc. Kind of like V Rising.
Wanted to wish any mothers here a happy Mother's Day!
Got some videos of mother bats to share for the occasion: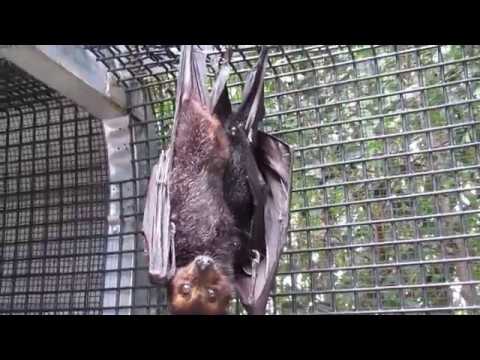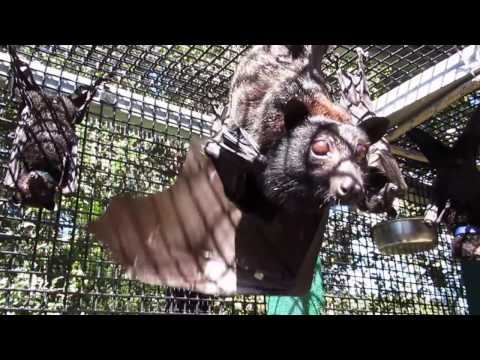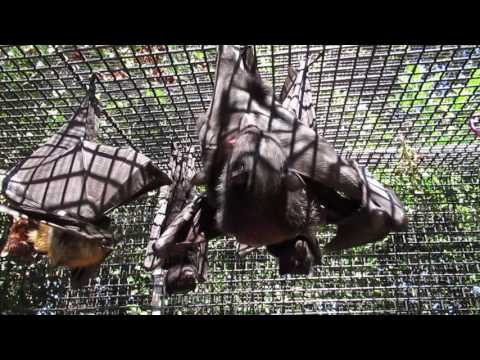 Whatever your plans are for today, please have a fun, happy, and safe Mother's Day!
-Still dreaming of playable Horde San'layn as a full race!


I think when you have an "edgy" race like the San'layn, Fel Blood or Naga you need a purpose for them.
The San'layn could solve the forsaken and blood elf scourge problem once and for all. They could turn those undead strongholds into horde strongholds. They could also apply their expertise in blood magic and perhaps work with the Dark Animus.
This would had been 10000% times better than Void Elf, my God.
I just realized how long ago this thread was made

They honestly should be an Allied Race. The powers that they have are something else that just wouldn't translate well onto a regular Blood Elf.
Population isn't an issue. That went out the window when Blizzard randomly made Void Elves out of a handful of Blood Elf researchers.
Blizzard has announced that Blizzcon will be held in-person on November 3rd through November 4th:
Not entirely sure what to expect when it comes to WoW announcements. We may be getting closer to the next expansion being announced, so that is a possibility. Been hearing a lot of rumors of what it could involve.
If anything San'layn related gets announced, I'll be sure to help report it here. Expectations are of course tempered, but you never know!

-Still dreaming of playable Horde San'layn as a full race!


With the addition of Evoker Class Race specific I think San'layn has more chances to be a thing than ever before they could even add a Monstrous Visage with their race class powers too!

I know its a stretch but hey one can dream right?