Yeah lets spend time making changes to a spec that is hardely every gonna be used in raid and will still be terrible after the changes.
Go away rets.
Wait… you mean that ret is still terrible?
If you mean things that are bad, sure.
So they're giving us seal twists from seal of command to seal of righteousness which NEVER EXISTED yet they won't give us a true to 2006 reckoning? Get out of here. Blizzard should remove seal of righteousness seal twists and add this because it is more true to vanilla. And the funny part is this was already WORKING in 2019 and 2020 before the 400ms to 10ms spell batching. It's not like they are giving us something we didn't have. 10ms is the main reason reckoning is bugged. Even Esfand agrees.
Hand of justice is a trinket and reckoning has nothing to do with it. They should stop the hand of justice nerf affecting reckoning.
Originally the 2006 talent reckoning always worked with 2006 400ms spell batching. That's how it originally worked. By making it work with 10ms is a mega nerf to depower an already depowered class and not true to original 2006 classic. As you can see in these 2006 videos below. We should be allowed to proc sit to stand crits like how they were intended.
Not one but two videos as evidence Blizzard

It was specifically known you can gank people regularly using reckoning bomb
Now its impossible with 10ms. Reckoning should have a 400ms batching like seal twisting
Also why would there be a 5 step process in the how to be a gankadin video telling you to charge up if it was impossible with 10ms?
Even this video states in words sitzen means sit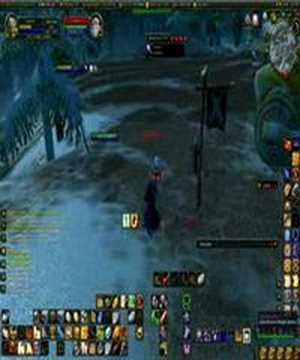 5 crits + Sitzen = 5 in 1 hit crit hit
You are kidding yourselves if you are making it impossible for paladins to use /sit to stand with reckoning. It was always possible in classic and that video is 14 august 2006. 8 days before 1.12.
Why else would there be sitzen + 5 crits ?
Isn't reckoning bombs kind of op?
It doesn't surprise me it was fixed. It was never intended
Imagine thinking this is "intended" to work this way LMAO
It took me quite a few posts to realize this guy is serious.
this is just an alt i don't play anymore dude. but keep on ragin'
Post deleted by author.
No but seriously… bring reck bombs back so I can watch payo get 1shot then cry like a giant manchild
do you retties seriously think it's ok to /sit in combat to trigger your talent? lol. that's not ok. /sit is not a combat skill.
Just make it tbc version reckoning . Ez
Clearly the bug was the way reckoning previously worked
That was software limitatons.
It wasn't introduced because you were intended to charge reckoning stacks by a macro.