The Other Half of the Dragon Fantasy
DRAKONIDS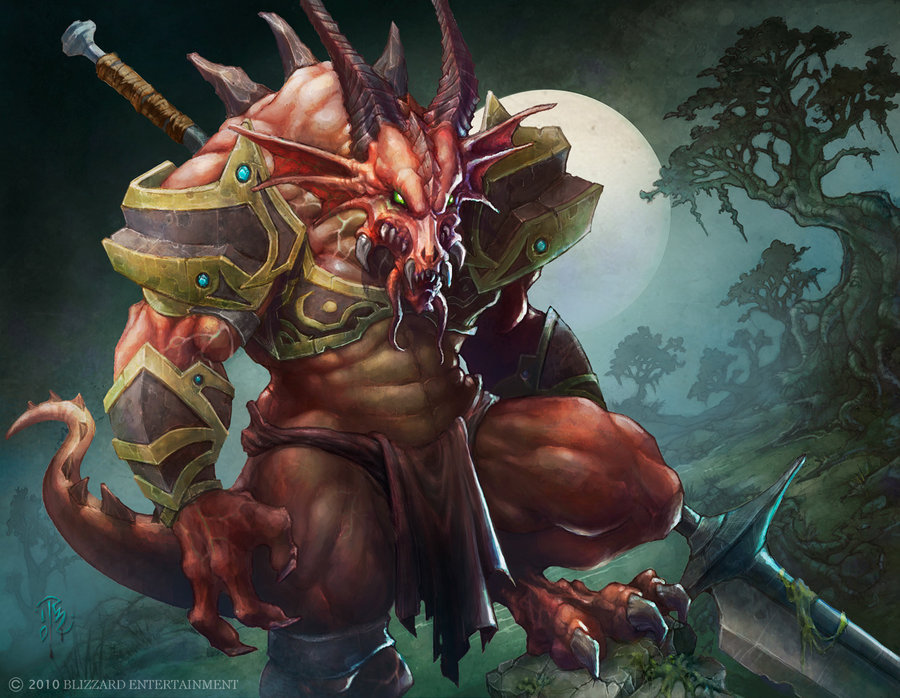 As far back as Cataclysm, Blizzard has been considering the playable implementation of a draconic race. With Dragonflight, that vision finally came to fruition with the Dracthyr. Those Dracthyr embody much of the draconic fantasy: the flight, the fire-breathing, the spell-casting, the glamouring in humble humanoid form - in essence, all of the "special" abilities of dragons. However, as many have pointed out, they are missing one key element of the draconic fantasy:
Raw, pure, overwhelming physicality.
In terms of plausibly playable draconic races, this is best exemplified by the drakonids. Dragons themselves are too large, dragonspawn are similarly quadrupedal; only drakonids fit that humanoid mold while also exuding that bulky, strong presence that is lacking (understandably, and by design) with the Dracthyr.
They've been a part of WoW since the second raid tier:

And they've received an update with Dragonflight: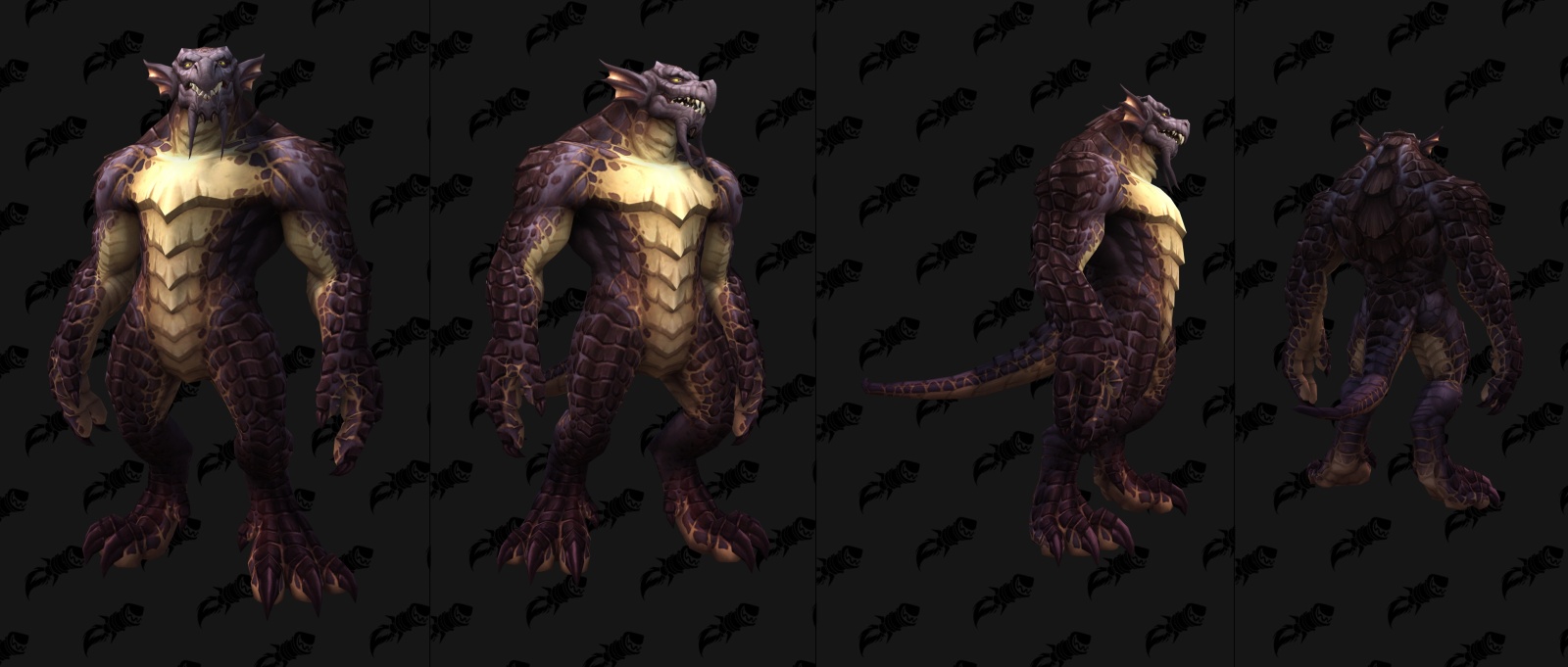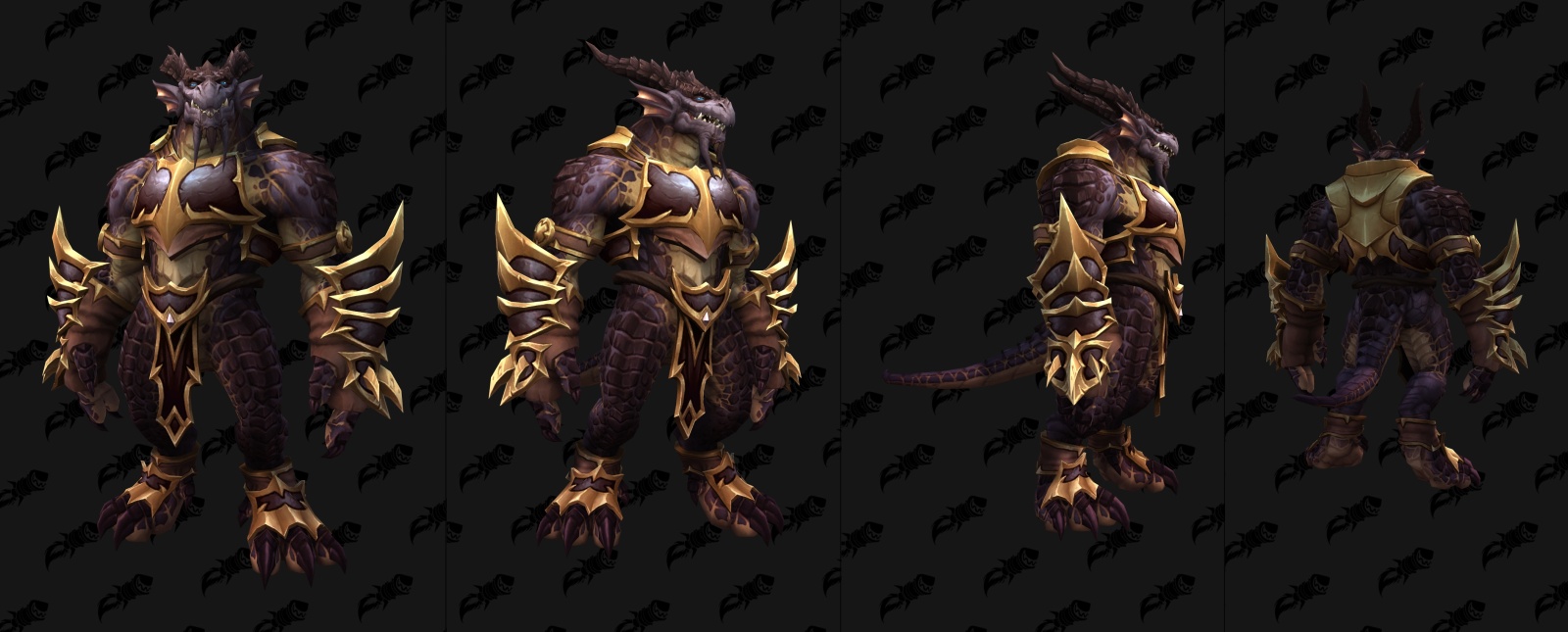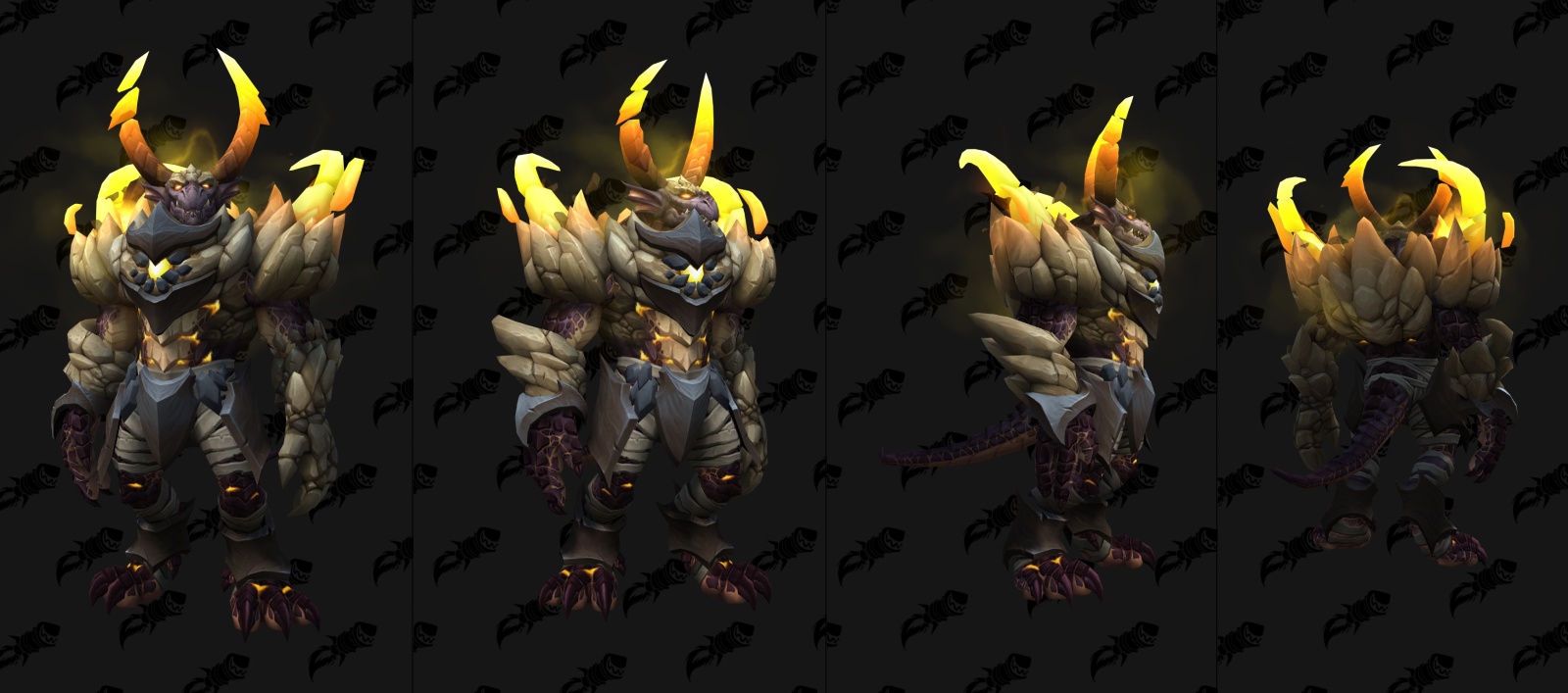 They would embody the other physical half of the draconic fantasy that does unfulfilled by the Dracthyr. Mechanically, this would translate to Drakonids having access to racial abilities and classes that exemplify their sturdy, hale natures.
Warriors and Paladins to display their stalwartness.
Rogues and Hunters to showcase their skill.
Shamans and Mages to hearken back to their lineage.
At least for their initial implementation, I would resist the urge to roll the class out to classes too outside their core theme of rank-and-file draconic meatshields. Warlocks, Demon Hunters, Death Knights, Priests, Monks, and Druids all have strong non-draconic themes, whereas Paladins, Shamans, and Mages can be justified with their zealous devotion to their respective flights. Once they've garnered some independence from their originating flights, we can go with Blizzard's newly stated intent of opening everything to everyone.
For a racial mount? The DRAKEADON can be revisted.

For racials? It would be bold of me to instruct Blizzard mechanically, but in the broadest of terms, I would like to see a flat damage taken decrease and a Zandalari-esque system for swearing allegiance to a specific flight. Nothing flashy or even clever - just thematically appropriate.
For allegiance? Neutral is the obvious choice. Again, the concept is to fill and unfulfilled fantasy for all players, and that doesn't really work if we only roll it out to one faction.
What are your thoughts?