Good Morning!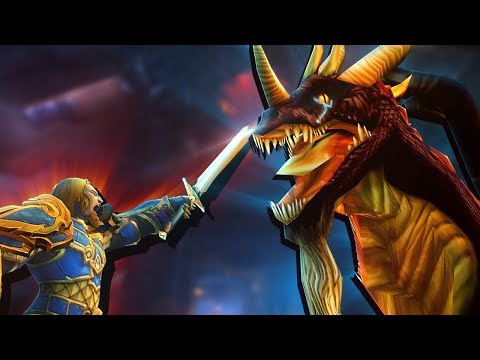 See how that hippo get squashed, that's what happens when you have growl on killing Doomwalker.
poofs out of otter soul and sits in Surfy's lap with a tasty


, his favorite blankie, and a peice of paper and a pen
I'm going to write a story about a Gnomeyotter and a Nelfybunny!
concentrates on writing with the tip of his tounge poking out of the corner of his mouth
I have to reupload my manuscript. When I was uploading my e-book it found few mispellings that sliped through the cracks and the paperback was already in review and I am just now fixing it.
looks up from "writing" his own story
YAY! I CAN'T WAIT!



looks back down at his peice of paper with his tounge sticking out and works on his own story some more
I hope everyone gets the Doomwalker mount remember to use your alt army for a better chance.
Have some shaman luck

riptide

And now some shaman luck

for me.
riptide

They just posted that its been hotfixed to be 100% drop chance. Its not retroactive, but when you kill doomwalker tomorrow, it'll drop for you.
So I can log on for a free mount?
If you haven't killed him today, that would be correct. If you already killed Doomwalker today and didn't get the mount,you'll have to wait for tomorrow's daily reset.
We got into a discussion in chat at work about otters. I mentioned if I got a boy otter, I would name it Elmer (of course!).
My supervisor asked me what I would name a girl otter. I said I would name her Surfy after my dearest lady friend who loves to surf!


I just bought my paperback copy! I can't wait-changes or no!
My shaman luck

is truly magic

Have some shaman luck

riptide

"You need to double check the spelling in your description. You have niece, where it should read nice."
it was misspelled but that wasn't it.
I have no idea how to spell niche and spellcheck never helps.
"Did you want 'niche' or 'nice'?"
niche to talk about the short stories I do briefly on my author page. They are classified as niche genres.
"That is the right spelling then… 'niche'. Can you still edit the page?"
Yes. It is something I have to update every time I publish a book.
Also I was worried for a moment. "Something is misspelled on my cover? I can't change that. Oh wait."
Oh dang. I was hoping for a misspelling in the blurb or on the cover. That way, when it would inevitably be corrected, I can brag about my collecter's edition!!!
Also, I know it's poor form, but I'm already composing my review in my head



!
I'm just glad I don't have to ding you for underpricing because, based on some of our conversations, it was a concern of mine.
Oh Happy Otter, I cannot wait till Thursday which is when it's scheduled to arrive. Not sure if I want to be greedy and read it …wait for it…waaaaaait for it…write away or save it for the long weekend. Or, better still, I can double dip, read it immediately and then re-read over Thanksgiving weekend…yep, that's the plan! I'm gonna be super greedy!
Damn, and I mean this with all my sincerity, I cannot remember when I was this excited for a package to arrive!
poofs into ottersoul and runs in circles around the Lounge squeeping in unadulterated excitement
Squeep squeep squeep squeep squeep squeep squeep squeep squeep squeep!