Seriously looks like crap looks like a bunch of scribbles with some green in it what a joke
I would love the green dragon head animation
https://cynwise.files.wordpress.com/2012/05/cynwise-mists-beta-double-chaos-bolt-dancing-with-dragons.png
This should be a glyph. The animation was much cooler, especially in WoD with multistrike.
For a class with ties to demons I always thought the dragon made no sense. Swap the drake for a dreadlord or something more demonic and we'd be in business.
Agreed. It looked so much better before.
Let us use the old spell graphics with glyphs or something
My favorite part is the explosion of confetti at the end. When I send my doom ball of death and destruction I like to end it like I'm hitting a pinata.
Chaos Bolt is like one of three spells that actually looks better now than it did before. Y'all are crazy.
That said, all spells should have glyphs for their old visuals + sound effects. Especially Shadow Bolt.
While i do agree that the new chaos bolt is better looking than the silly green fel dragon, i do miss the old looks sometimes.
IF they had the time for doing something like that, i wouldn't mind a glyph that bring the looks of them back.
Are your graphics on max? The animation looks pretty sweet imo!
I always liked the old shadowbolt that split into 3 purple skulls.
present Chaos Bolt perhaps the best spell effect/animation in the game.
Yes I miss the old one, but not as much as I miss the old Incinerate.
Yes incinerate is what needs work. Especially the green version. It looks so bad now I went to shadow moon valley to turn off my green fire.
I still think the current chaos bolt animation looks like a huge green phlegm thrown at your opponent, which might be iconic now that the /spit is removed. Still I want my main spender to look more like fire and less than sputum.
They designed this incinerate to look like how it feels to cast it.
If you're a necrolord, incinerate has beast moments every forty five seconds especially at lower health targets.
Yes but maybe they should be hitting for those 10k constantly. Even conflag feels so weak compared to previous expansions.
Can you please everyone, though? If the overall damage is ok and there are fewer sources of damage, that means SOMETHING has to be hitting for a decent amount… if they remove anything else, you will have THIS: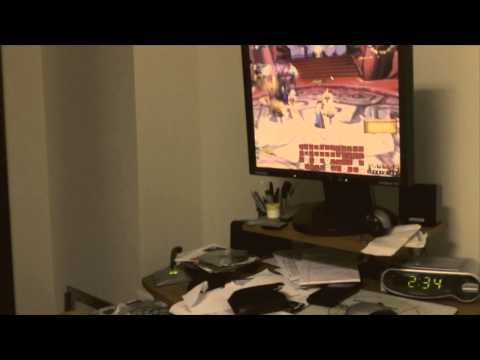 Yes, I played a mage back then and can confirm that for that brief period before Cata went live, Arcane DOMINATED using literally one spell.