Whatush,
Whatush,
Beeeaaarmslplish
Beeeeaarmslplish
Wooshup
Wooshup
Wooshup
Pow-Beeyung
Pow-Beeyung
Swish
Swash
Chhhhh
bwom Bwom BWOM… KWOW
Chik chik (exit game)
Right now the rotation is Bello, Sale, Pivetta, Crawford, Houck but their success is limited.
Ahem.
AHHHHHHHHHHHHHHHHHHHHHHHHHHHHHHHHHHHHHHHHHHHHH
Done.
BLAAARGE, BLAAAARGE, FADOOSH… DING DING DING… SPEW!
(I main evoker btw)
twang
gurrrrrrrr chomp
twang
twang
KA-TWANG
"good boy! here's a cookie"
This thread is fun… I like this.
Pew
Pew
Pew
CRUNCH
CRUNCH
Pew
Pew
CRUNCH
YAAA
Pew…
man, now i'm conjuring my childhood and wishing i could put the following:
Hadouken
Hadouken
Shoryuken
Hadouken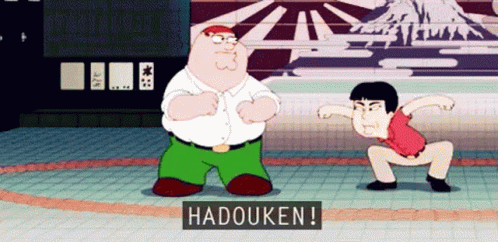 I'm currently playing restoration.
Swish.
Sweesh.
Aaahhh Swoosh!
Woo Fwoosh!
Thwomp
DING
Thwomp
Sching
Thwomp
KERTHOMP
Shwomp
DIIIIIIIIIIIIING
/shout KILL 'EM, NAKK!
Stomp stomp stomp stomp
Head butt
/s You got this right, Nakk? I'm going to clean the house.
Pow
Pow
Roar
Head butt
Pow
Pow
Roar
Head butt
Throws a box of pots and pans down 4 flights of stairs
That sounds about right.
Basically a word that sounds like the action you're doing…
Think of the Adam west, batman show