Thanks for this!..Now let's talk about that pre 1.9 AV you will be putting into Classic

Thanks for the update, Kaivax!
You're supposed to ignore feedback so people can keep making threads about how you guys ignore feedback! You're ruining everything!
I'll be back to form a real opinion but thank you! Thank you for the update and thank you for spreading the content out to mirror Vanilla a bit more! I'm practically speechless! But Thank you!!!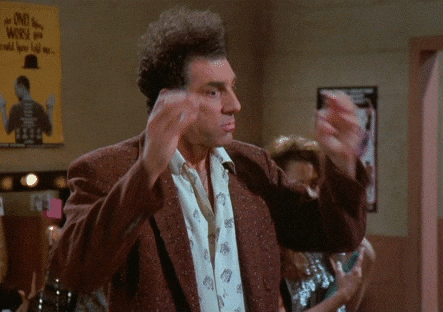 It also sounds like they might not have 1.12 itemization at the start either which would be great for controlling the power level in MC/BWL without all the overpowered dungeon gear that came with 1.10.
They know that phase one begins at launch… what they don't know yet is what pacing the others will launch afterward. What they won't release yet is the launch date. Summer!

This is massively good news!
Keep up the good work.
THANK YOU! This is SUCH good news and will both prolong the lifecycle of the game, and add so much to the overall experience. I've had such strong faith in you guys since the announcement, and every. single. time. you prove that was well-placed faith! Keep up the great work, and keep that hype-train a rolling!
I know it's a long ways off and probably beyond the scope of this thread, but has there been a decision made regarding expansions? Like… is this whole classic thing going to somehow eventually progress into TBC/Wrath/etc.? Or are we talking strictly vanilla forever?
Standing O

They said specifically that Classic will use the 1.12 class balance as that was "the most complete" that Classic was with regards to the class balance, but this new content patch is just that, a content patch.
We will have the 1.12 balance on top of the progressive content release.
This is AMAZING news.
aye. The only thing left to hammer out are the battlegrounds. I would say combine the features of multiple patches (especially for alterac valley) with all the bug fixes made by 1.12.
We need the original version of alterac valley but balancing it as well as bug fixes should be added from later patches.
This is good, I like that they are spreading it out to deter the "need for speed" in Classic. Enjoy the game and life.
This is the single best news I have seen since Classic was announced. This shows that the team behind this is humble enough to adjust to player feedback and coherent enough to not release overpowered items too early.
This may in fact be a great success after all.
HYPE!!! 4 phases was just not enough but this is a huge improvement! Great to see that you guys are really listening and willing to alter plans.
I think they're refering to Shaman/Paladin/(Druid?) Relic/Librams that goes into the third slot for stats.

Sorry, can't post an actual link detailed due to forum restrictions(And at work)
This is amazing news! If we can just get sharding out and pvp figured out we may have a perfect classic experience. Thank you for listening to us. It has been rough with blizzard, and my feeling towards the company and the decisions made have been pretty jaded. This gives me hope. Keep it up.