I mean, not necessarily, it's one possible interpretation of what kind of person the OP might be.
The op made a post why try to assassinate the op's character instead of talking about the topic.
I mean my position on the topic is clear: skimpiness for all who want it, covered looks for all who want it.
It's really the sane position (and DHs proved there was a market for a class where men can be easy on the eyes too)
My view be dat dis game be for players to make up their characters to be how they want them to be. Dere no need to be a reason to want a Orc without a shirt, we can just be havin it a thing now.
Looks good.
I'm male and I'm pretty sure I was genetically programmed to ogle females.
I should ask the wife and her boyfriend how they feel about that though.
Some people find empowerment through showing their body, some people from covering themselves up

just off memory of a video explaining non armor combat is. it gets hot under armor. it can become very difficult to move or be effective in prolonged combat. so being able to keep the body cool effectively is advantageous. at least in a world where most combat is close quarters. wearing armor is planning to get hit. and even the armor is only effective if you get hit in that area.
additionally, if the armor is insufficient to be effective vs an enemy attack, it only adds further hindrance to your combat effectiveness. a shield is more effective in such situations.
but if we move tech to a point where the armor is effective enough to be hit multiple times and not fail to protect the wearer, the value does go up.

in the real world, we have a wide range of tools. its only really worth applying armor to vital areas as every bit of armor you wear is more dead weight you have to carry.
in wow we have instant healing spells. so damage is generally not a big deal.
armor is also only so effective. it doesn't prevent any level of damage. it only reduces it by a negligible amount unless you have a metric ton of it.
a shield has block. its far more effective as a tool.
Druid players are shapesifters. armor doesn't do much in terms of coverage. only its total effective value.
Hunters are not expecting to get hit. that's the pet's job.
Shamans have spells and the elements to mitigate any damage.
mages locks and priests… well its cloth armor, at most all its protecting against is the wind.
at worse the longer robes and dresses are a movement hinderance. a combat hazard. good luck fighting in a dress that limits how fast you can run. with luck it doesnt get caught on something.
Warriors operate on rage. armor can help when they expect to get hit all the time but it can also wear them out faster. and the more exhausted you are. the less damage you take, the harder it is to really find the rage to keep going. more likely they would start laughing at the in effective attacks made into their shield, which is mitigating all the damage as it is.
DK's. well they are dead once. armor may help prevent them from coming apart but the un dead magics animating their body and soul is more than sufficient to make armor a negligible choice. one good death strike and its like the damage was never there.
Monks. well they have karma to protect them. the soothing mist. brews and total zen in general keeps their heath at peace. what is armor but a mental imagination of protection.
with the right state of mind. all damage, armor or not can be staggered in to irrelevance when paired with a stead focus on restoration.
slow down, the damage is best savored over time, rather than becoming overwhelmed taking it all in at once.
rogues. armor is simply a tool for concealing your slight of hand or carrying tricks of the trade. if you are effective, you will aim to never get hit. and if you are never going to be hit or seen until its too late, excessive armor only gets in the way. it runs the risk of leaving more evidence behind.
but if you plan to be up in the action or hiding an extra weapon or two, the right amount of armor is most effective.
paladins. Armor is part of you. even when its a hinderance. excessive armor is your weapon. and even when you can get away with less, generally you go with more.
But there are others who see armor as a superficial preponderance. For it is the Light that will protect you. the less armor you can get away with is simply further a show of faith that the light is all you need.
or something like that. probably.


I think to basically devalue the choices of both men and women to say the only people who would dress their characters in this manner are men obsessed with staring at pixelated butts is a bit dishonest.
Some of the most scantily clad characters I've seen are played by women behind the keyboard. We view these things as sexy and attractive, people want to be sexy and attractive, this includes women. And if you don't think women want to feel sexy then explain to me exactly the purpose of lingerie if not to make the woman wearing it feel sexy? It certainly isn't some ploy by "muh patriarchy" for men. It's a product for women, directed at women and their partners are a secondary benefactor of it, but the point of the product is for her, not him. Even the notion "Well he gets eye candy from it" is silly because the whole point of evoking that response, is for the woman's benefit.
People tend to see their avatars as extensions of themselves if they're invested in an MMO. Not many people willingly want to look bland and unattractive if they take the character seriously, especially if they have that going on already IRL.
Even more so, a former classmate of mine in high school was a girl who played WoW and loved to RP. When I asked her what kind of RP she did she got really quiet and told me she played on Moon Guard, so it wasn't hard to put the pieces together. When I asked her what she found interesting about that her response was she liked the fact on her Moon Guard character she was flooded with people giving her attention and viewing her as attractive, something she did not have in the real world. She wasn't necessarily ugly, just extremely geeky and slightly chubby but she went through high school perpetually single. Her character was probably one of the most sexualized I had ever seen for a transmog, and it was solely because she liked the feeling of being seen of as attractive and having men shower her with attention for once.
Not saying that's a good or a bad reason, but the bottom line is people just want to feel attractive and a lot of scantily clad female characters, are also female IRL. This is not a trait specific to men, nor is it one that is so overwhelmingly male that it's an 80-20 ratio.
There's at least some scenarios irl historically where soldiers were told to drop the heavier armor in favor of something lighter (and, since it pisses off the faux medieval history nerds to remind them of that, a few cases of those are express recommendations to use armors made of leather) to be able to catch up with light enemies without getting winded in the process.
So at least the idea that a shield and a light armor could carry the day just fine was an actual thing
My Sorceress in Lost Ark is the embodiment of the male fantasy…
…spikey armor and cool glow effects:
Robert E. Howard created Red Sonya of Rogatino, a gun-slinging warrior woman of Polish-Ukrainian origin with a grudge against the Ottoman sultan. He wrote her in one story, which was historical-fiction (not pulp-fantasy) and took place during the 1500s
Red Sonja was created by Roy Thomas and Barry Windsor Smith for Marvel Comics and was basically Sonya transposed into the fantasy world setting of Conan's Hyborian Age (where, as you mentioned, most every character wore the bare minimum, male and female alike)
Don't lie, you use that outfit exclusively because it exposes part of the shoulder.

I knew it, you're one of those Amish that just love the sight of a bare ankle. Typical chauvinist male. You need to cover that character entirely up, and once you do that I am going to then refer to you as sexist for somehow subtly implying by doing that you're denying women of their right to be attractive. Then when you go back to what you're doing I'll shift the goalposts once more. Because you should dress your character around my standards of acceptable.
You're through kid!
For real that actually hurt to type and even worse there are people that legitimately believe what I just sarcastically stated as a parody.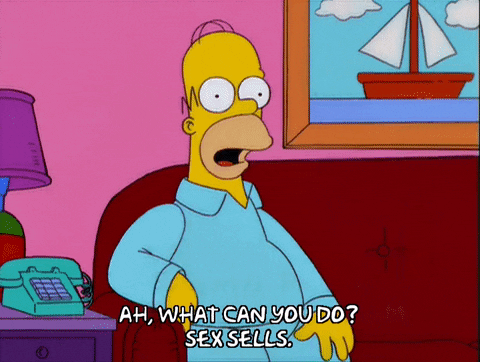 It doesn't apply to me I guess, I wear Plate bikini

or are you saying there are more chain bikini outfits than Plate ? hmmm
I saw a video of Asmond interviewing players in his live stream about how much they spent on gear in LA, how much did you spend on real money in that game?
The point of chainmail is to prevent getting cut by sharp objects
Chainmail Bikini make no sense


None, I just play super casually. Unless you count the platinum pack before launch.
There's at least one comic of Red Sonya now, and admittedly her original look is independently cool, the flowing sash is basically a romantic hero staple.
It would be a perfect setup for a piratey rogue if rogues were a mail class. It's part of why I liked what Deadfire did with completely detaching weapon and armor proficiencies from classes (and also the pirate-style mail armors that are literally Sonya of Rogatino's mail with silk sash look)
If anyone ever wonders why I moved chain shirt back to light armor in my D&D games I can lie and pretend that it's so light armor has an AC18 option, but the truth is I just wanted rogue, lock and bard to be able to do that look
this isn't true though - it is pretty close to 50/50 in wow.