At the bottom of this post we have video clips on twitch if you would like to see what our raid environment is like, and our logs are always public.
 
Application link:
https://tinyurl.com/yalduvhh
 
About Us
Example of our serious business raid: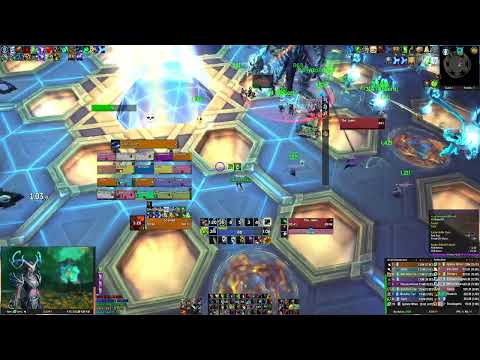 Last Attempt is long standing guild formed during Wrath of the Lich King on the Magtheridon-US server.
 
We're a hodgepodge guild of ex-raiders of varying levels from US Top 5 to casual friends and family with history stretching back to Vanilla WoW.
 
We have a focus on trying to make the most of the time we raid and having a good time while doing it.
 
Must be over age 18, preferably over 21. No kids. A sense of humor is required. Guild chat is not family-friendly.
 
Awareness to remove yourself from fire, frost, poison, shadow, and any other incredibly obvious ground effects, push your buttons close to your classes' potential, the ability to accept criticism regarding mistakes and learning from them is required.
 
Our main concerns are skill level and fit with the guild, we are open to ANY PLAYER with those two meeting our expectations.
Progression
Current
M Jailer #333 US
Historical
M Sylvanas #328 US

M Sire Dentathrius #517 US

M N'zoth #304 US

M Azshara #344 US

M Jaina #385 US

M G'huun #433 US

M Argus #432 US

M Gul'dan #314 US

M Xavius #401 US
RAID TIMES
TUESDAY and WEDNESDAY 8 to 11 EST
CURRENT NEEDS
TANK
We are looking for a tank.

The class is pretty flexible as we will base the other tank on what we recruit.

We're looking for someone with the both the experience and skill but also a great focus on fit for this role.
HEALERS
PRIEST (DISC) [LOW]

RESTO DRUID [LOW]

HOLY PALADIN LOW]

MISTWEAVER [LOW]

SHAMAN [LOW]
DAMAGE
MAGE [LOW]

WARRIOR [LOW]

DEATH KNIGHT [LOW]

ELE SHAMAN [LOW]

ENH SHAMAN [LOW]

FERAL DRUID [LOW]

SHADOW PRIEST [LOW]

WARLOCK [LOW]

PALADIN [LOW]

BOOMKIN [LOW]

HUNTER [LOW]

DEMON HUNTER [LOW]

ROGUE [LOW]

WINDWALKER [LOW]
You can apply at:
(Google sheet, no signup, posts to our discord)
Or talk to an officer:
Zauber#11531

Shadowcutie (Shadow#1702) - Melee

Cuddlestomp (Cuddlestomp#1182) - General inquiries

Schizophreni (Cit#1338) - Raid leader/Ranged

Discord tag: Citta#9511
Our Logs:
Our Kill Videos:
Sylvanas Kill Video
Sire Denathrius Kill Video
N'zoth Kill Video
Azshara Kill Video
Ashvane Kill Video
Jaina Kill Video
G'huun Kill Video
Argus Kill Video