Yes, this is in regards to the Blizzcon skins that come out to around 50$.
Now, why is everyone making a big fuss out of this, but not the last three?
For starters, the first two Blizzcon skins were EPIC skins. Keep this in mind. There were no visual changes, no remodels, etc. Just a harmless little bonus that extremely dedicated players would buy, at around 40$ at this time by the way. Keep that price in mind.
https://pm1.narvii.com/6649/f8ca53e7db566fe607eb9cafc4692f0d3ea77a87_hq.jpg
---
…But, then came this beauty.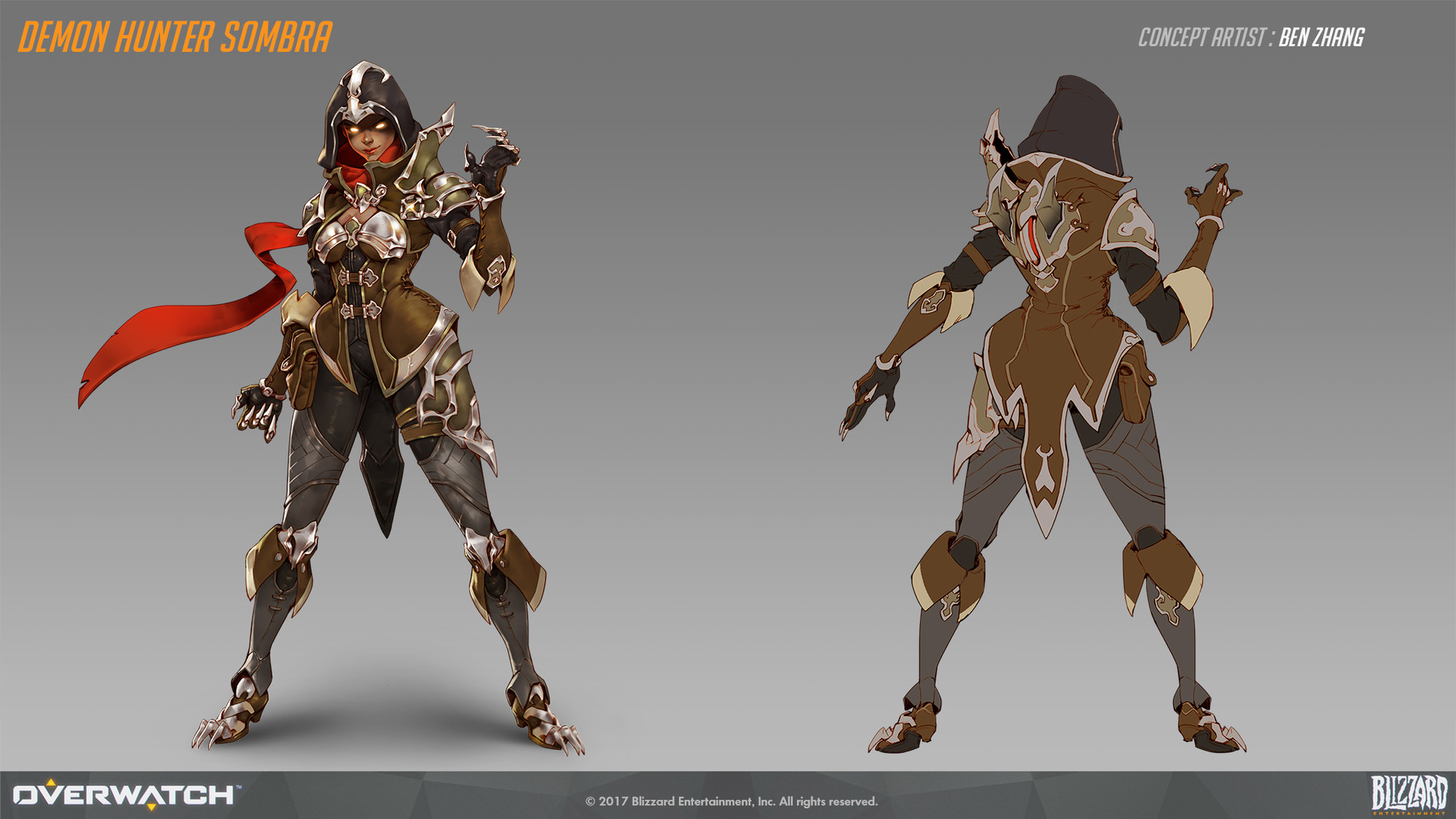 ---
And man, as a Sombra player, it looks amazing. Problem is, the Blizzcon virtual ticket was hucked up to 50$. For those who only play Overwatch and could care less about the other Blizzard games, this was a bit pricey for 50 dollars.
So, good news came out that this skin would be released at a later date outside of the pass, making the pass owners and the non pass owners happy. Win win, right?
Well…Demon Hunter Sombra still hasn't come out yet, and then they introduce these guys… Updated: Its out now

---
Ok, so its the usual we're used to now, except now there is two skins involved. Pretty sweet, yea? But heres where the problem arises: As far as we know, these skins are EXCLUSIVE to the pass, meaning you WONT be able to get them unless you shell out 50$.
This is why people are making a fuss out of this, because they're LEGENDARY skins we can't get unless you pay 50$.
This is almost reaching EA levels of microtransactions.
This is absolutely not okay.
"B-but you buy the pass with the other things included…!". As I mentioned earlier, some people only play Overwatch for Overwatch, and it doesn't help the game has had a massive content drought for nearly 2 years considering they're not working on events anymore AND only supplying 4 skins per an event now. This is unconfirmed for Winter, but I can promise you this will be the case as well.
And considering MVP skins are also locked behind a paywall, albeit being much more fair since you can just sit in OWL chat and farm tokens, its a slippery slope of skins being slapped behind paywalls that can only be unlocked with real money.
Do not let them keep doing this. This is just the tip of the iceberg. If you put up with this crappy business practice, then expect a LOT more of this.