TLDR WILL BE AT THE END
Yesterday, SVB and ml7 had an interview with developers Geoff Goodman and Josh Noh.
In the below clip (timestamped at 49:56), Geoff says they reworked Bastion because they couldn't buff him due to people not liking to play against him. He also mentioned that people not wanting to play the hero also led to his rework.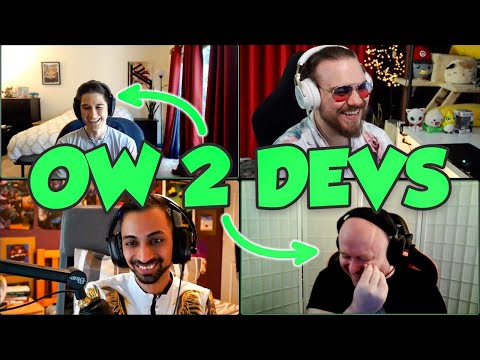 Sound familiar?
Symmetra is not only one of the least liked heroes to play, but she's also infamous for being one of the most hated heroes to play against. If the above reasons are enough to warrant a Bastion rework, why not also rework Symmetra? They're in similar positions in Overwatch 1.
Also in the most recent blog post (here), the devs say this about Symmetra:
"She consistently has one of the highest win rates in both the beta and live game because people tend to play Symmetra in situations where she is more likely to win, like defending the first point of a map. Players who utilize Symmetra are also more likely to swap off her very quickly when they suspect they may lose the game, further pushing her win rate in a positive direction."
This was the reasoning behind her last two reworks. She is in the same position she has always been in - highly niche and only enjoyed by a tiny minority of players. Again I ask, if this warranted the last two reworks, why would this not warrant a third? Only this time, I believe she'd need a complete overhaul (or we'd just be in the exact same position we have been for 6 years).
Give Symmetra the same treatment Bastion has gotten. She deserves it.
TLDR:

The devs couldn't buff Bastion because nobody likes to play against him. So they reworked him. Symmetra has the same problem, this meaning I believe she deserves a rework as well. A developer blogpost describes Symmetra as highly niche, which was the reasoning for her last two reworks. Surely this warrants a third, seeing as there hasn't been much objective improvement?